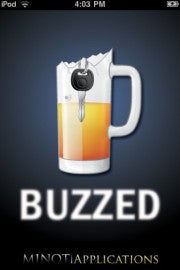 Google and Apple are under pressure from Senator Charles Schumer to remove smartphone apps that alert users to the locations of nearby police DUI checkpoints. These apps typically use your device's GPS capabilities to alert you to nearby speed traps, red light traffic cameras, and DUI checkpoints from a database of user-generated locations.
Schumer asked Apple and Google to consider whether these apps violate the companies' respective terms of service by facilitating illegal activity. These apps "endanger public safety by allowing drunk drivers to avoid police checkpoints," Schumer said during a hearing for the new Senate Judiciary subcommittee on privacy and technology.
During his remarks, Schumer specifically called out two iOS apps, Buzzed and Fuzz Alert, as examples of applications that in his view should be pulled from smartphone application stores. Both Google and Apple agreed to report back to Congress in a month to see whether the apps violate the companies' terms of service by helping people commit unlawful acts — specifically, drunk driving.
Android and iPhone users can choose from a variety of apps that alert users to nearby DUI checkpoints such as Trapster, Mr. Dui, Checkpoint Wingman and DUI Dodger.
More than 10,000 people die from drunk driving-related accidents in the United States every year, according to statistics posted by Mothers Against Drunk Driving.
More than DUI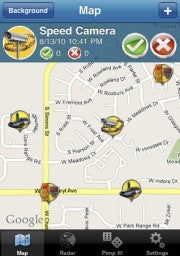 While no one would condone drunk driving, it should be pointed out that almost all of these apps include other services beyond DUI alerts. Knowing where red light cameras are, for example, might prevent you from driving recklessly through a fast-changing light, as well as avoiding a costly traffic ticket. Buzzed offers a taxi finder feature based on your GPS location that lets you call a cab with just one tap. Trapster includes an FAQ on the facts of drunk driving to warn users against the unlawful practice.
Guy Tribble, Apple's vice president for software technology, also pointed out during the hearing that many police departments across the United States already publicize the locations of DUI checkpoints. The Indiana State Police have used Facebook to announce where DUI checkpoints will be. City police in Cleveland, Ohio, recently announced a DUI checkpoint, as did the Los Angeles Police Department. The San Diego Police Department also announces when it has checkpoint plans, but does not disclose their actual location.
Schumer has been campaigning in recent weeks to get rid of DUI checkpoint smartphone applications. In March, Schumer along with Senators Harry Reid, Frank R. Lautenberg and Tom Udall sent letters to Apple, Google and Research In Motion asking the companies to dump DUI apps from their app stores. So far, only RIM has complied with the senators' request.
Connect with Ian Paul ( @ianpaul ) and Today@PCWorld on Twitter for the latest tech news and analysis.