Android Ice Cream Sandwich. Apple iOS5. Windows Phone Mango. Aside from the edible nomenclature, they've got one thing in common: They're all coming later this year, setting up a huge battle between the titans of mobile devices.
Google's Android ambitions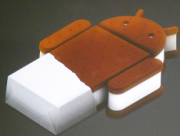 Google announced Ice Cream Sandwich, an upcoming version of the Android operating system, at its Google I/O conference Tuesday. This is Google's big plan to get all of its mobile devices on the same page — a modular operating system that accommodates phones and tablets of all sizes. As such, some of the features found in Android 3.0 Honeycomb tablets will make their way to smartphones, including a holographic user interface, a quick task launcher and sliding widgets. Ice Cream Sandwich will also expand Android's near-field communications capabilities.
Although many details of Ice Cream Sandwich remain unknown, creating a single platform for all devices is a big step for Google, and I'm sure there will be plenty of new features to match. As for hardware, Google has hinted at a new Nexus phone in time for the holidays, leading the way for other Ice Cream Sandwich-based smartphones.
Apple's 'Future of iOS'
Then we have Apple's iOS5, which looks to be a major update for the iPhone. In rumors, iOS5 will include over-the-air updates, expanded voice recognition and a Web-based service called iCloud that stores all of your multimedia online. In June, Apple will reveal its operating system overhaul at the Worldwide Developers Conference, where the company says it'll discuss the "future of iOS and Mac OS."
Matching iPhone hardware probably won't arrive until the fall, according to several rumors. Like Android's next Nexus phone, the iPhone 5 — or whatever it'll be called — will be primed for battle during the holiday shopping season.
Windows Phone 7's late sprint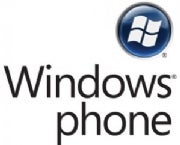 When Microsoft launched Windows Phone 7 in October, it had a lot of catching up to do. The list of missing features included copy-and-paste, third-party app multitasking, HTML 5 support, GPS navigation and podcast downloads. Copy/paste has been added already, and many other missing features will arrive with Windows Phones' "Mango" update, due this fall. But Microsoft is not just catching up; Mango will add other features that the competition doesn't have, such as the ability to jump to a specific section of an app from the home screen, and a search function that can call up data within third-party apps.
As for hardware, Microsoft's got a big partnership with Nokia, which could produce some slick-looking smartphones by the end of the year.
Other Players
These aren't the only players, of course. HP is trying to bring WebOS back to life with the Veer and Pre 3, and Research in Motion will push out new phones based on its Blackberry 7 OS.
So if you're going to be in the market for a new phone, stay tuned for later this year. The battle for smartphone supremacy is about to heat up, and it's going to be awesome.
Follow Jared on Facebook and Twitter for even more tech news and commentary.