Google used its I/O conference to introduce Android@Home, a software framework for Android that allows programmers to interact with various connected appliances such as light bulbs, thermostats, washing machines and more.
Android@Home uses an open wireless protocol, allowing the OS to connect with any devices that are powered by electricity. It was introduced by Joe Britt, Google's engineering director, who gave an example of an alarm clock app that slowly raises the lights in a room while also raising the volume on a stereo. Taking it a step further, Britt imagined Android controlling an irrigation system — kind of a real-world FarmVille app.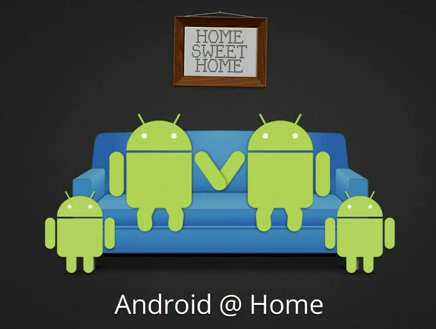 Google also previewed a new initiative called Project Tungsten that combines the new Music Beta by Google service with tablets and smartphones to control specific speakers in a home within the Android@Home network.
One of the first companies to partner with Google's Android@Home framework is the LED manufacturer Lighting Science Group, which will unveil the first Android@Home-capable LED light bulb by the end of 2011. Hasbro, another partner of Android@Home, plans on making robotic toys that can sense mood shifts.
Though home automation programs are not new, they haven't yet caught fire with consumers. The possibilities of Android@Home are essentially limited only by a developer's imagination, and now that Android boasts more than 100 million activations, perhaps this time around, home automation software will have its heyday.