Google announced a partnership with Acer and Samsung to sell Chromebook laptops running the Chrome OS starting June 15. Chromebook prices will start at a reasonable $349 and be sold online at Amazon.com and Best Buy's Website. Chromebooks are unique because user data, applications, and multimedia content are not stored on the notebooks themselves – rather on remote servers or cloud. Google says its chromebooks are more affordable, less prone to technical problems, and more reliable than traditional laptops.
Both models will run dual-core processors and have cloud connectivity and offline capabilities (applications and data is cached on the systems but stored online). Schools and students will be able to subscribe to own a Chromebook for $20 per month directly from Google; businesses can get centrally-managed Chromebooks for $28 per month per user.
At the Google I/O conference, Google explained that its Chrome OS is designed for people who want: instant-on, constant connectivity with long battery life, built-in security, and access to all your data everywhere. In short, Google is promising the ultimate mobile device — in netbook or ultraportable laptop format.
In Video: Google Announces Chromebooks
Chromebooks will be updated continuously, promising better performance over time. And naturally, Google is emphasizing the cloud experience on these notebooks. Opening PDF documents, playing videos, and streaming media (e.g., via Google Music) is very streamlined and integrated into the Chromebooks experience, Google showcased.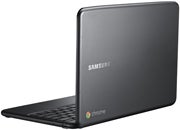 Google is also highlighting the ease and compatibility of its open APIs for developers to integrate their apps with Chrome OS on the laptop. To much audience applause at Google I/O, Chromebooks will have jailbreaking capabilities built-in as well.
They both improve on Google's pilot Cr-48 notebook with a better Flash experience and updated trackpad, as well as dual-core processor and greater offline capabilities.
Tour Google Chromebooks From Acer and Samsung
The Samsung model–the Samsung Series 5–will feature a 12.1-inch display, Intel Core 2 Duo N570 processor (1.66GHz), up to 8.5-hour battery life, full-sized keyboard and oversized multi-touch touchpad, and come in 2 colors. The Series 5 will also boast a thin 0.79-inch case. As for pricing, the WiFi model will be $429 and the version with built-in 3G will have a $499 price tag.
A smaller Acer mode will also be debuting on June 15. The Acer Chromebook will feature an 11.6-inch screen, 6.5-hour battery life, and full-size keyboard starting at $349.
Both laptops promise to boot up in about 8 seconds and have 3G capabilities. They will also launch in six other countries besides the US: UK, France, Germany, Netherlands, Spain, and Italy via online retailers.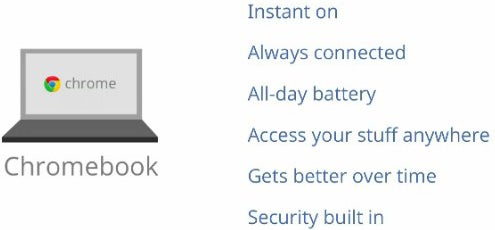 Chromebooks Subscriptions for Business and Education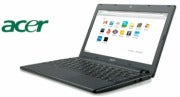 Another big announcement about the Chromebooks is its availability for businesses and education/students to get the laptops on a subscription model directly from Google, confirming earlier rumors.
For $28 per user, Chromebooks will be available as both software-as-a-service and hardware-as-a-service. The package will come with the laptop, centralized laptop management console for IT admins, technical support, warranty, and auto-updates.
Education users will be offered these same Chromebooks for $20 a month.
Follow Melanie Pinola (@melaniepinola) and Today@PCWorld on Twitter