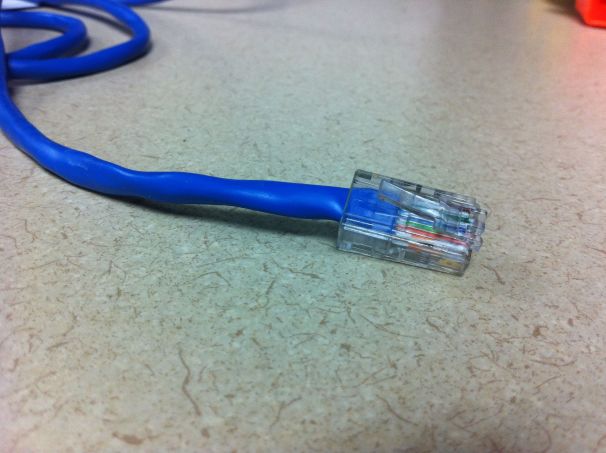 A new technology under development by the Web Real-Time Communications Working Group is all about skipping the middleman in Internet communications. Without getting too technical about it, the premise is to develop technology that allows for apps to talk to each other directly to each other instead of forcing your data to go through a server somewhere on the Interwebs. By applications I mean bandwidth-heavy ones like video, audio, and other real-time communications (think SMS/chat stuff) and the whole thing is going to happen without the need for intermediary servers or controls.
It took a little bit for the implications to sink in. At first glance, it appeared to be something that simply would allow you to send Mom a movie of your kid as you record it, something like Skype without the central server; you'd just open a browser and toss an invite out with the Webcam on. But after thinking about it some more, I think this could be a huge deal.
You could open up a video conference with a friend across the world and watch a movie together that was streamed from a third source. You could "dial" a person directly and with a mobile equivalent have a video conversation without worrying about logins or server stability, anywhere, as long as you have an Internet connection. In the case of violent dictatorships trying to crack down on communication, well, I think you get the idea.
And with work on firewall/NAT transversal as part of the technology, the experience would be seamless and transparent to the user as well. It just keeps getting better and better.
I should mention that such a setup would also have the potential to be fraught with danger; no central server means you're on your own for protection. It could open the door for a whole new style of malicious attack, and give worms and compromising programs a stepping-stone into spreading without boundaries.
The same foundation that poses this vulnerability could also offer the idea's biggest strength; with all of your traffic happening peer-to-peer, there would be less worry of content or media-based restriction or "premier" service pay tiers implemented by providers.
All in all, the benefits still outweigh the dangers by far. It would create a new frontier of true peer-to-peer networking without regulation; imagine it.
[W3C via ReadWriteWeb]
Jason's looking for an Internet utopia the likes of which this world has never seen; a lolcat on every homepage and more. He'd even allow the occasional use of capslock, if it suited. You can follow his quest on Twitter .
Like this? You might also enjoy…
Get your GeekTech on: Twitter – Facebook – RSS | Tip us off