It looks like Facebook is in the center of another PR gaffe–a Facebook spokesman has confirmed to The Daily Beast that Facebook has been participating in a "smear campaign" against Google.
Yes, it's exactly what it sounds like. According to The Daily Beast report by Dan Lyons Facebook hired PR firm Burson-Marsteller to "pitch anti-Google stories to newspapers, urging them to investigate claims that Google was invading people's privacy."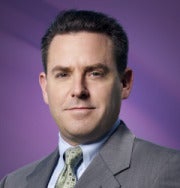 Unfortunately, for both Facebook and Burson, the plan totally backfired: Burson pitched the story to blogger Christopher Soghoian, and suggested he'd be able to sell it to publications like The Washington Post and Politico. Soghoian not only turned down the offer, he published the email exchange online.
To make things worse, Burson also pitched the story to USA Today, who turned around and published a piece on Burson's "whisper" campaign.
The pitch reportedly had something to do with an "obscure Google Gmail feature" called Social Circle. Burson claimed that Social Circle violated the privacy of millions of Americans, but USA Today looked into the feature and found that Social Circle actually allows Gmail users to make social connections using public information.
USA Today revealed this information about the service to the pitcher–in their case, former CNBC anchor Jim Goldman, who recently joined Burson–who promptly declined USA Today's requests for comment.
Now, both Soghoian and USA Today realized something important–Burson wasn't pitching this anti-Google story of its own accord, but it was working for an unknown client. Nobody was sure who the client was, until now: Facebook.
A Facebook spokesman confirmed this fact to The Daily Beast Wednesday night. Facebook cited two reasons for hiring Burson to pitch anti-Google stories: (1) it believes Google is doing sketchy things that invade people's privacy (pot, meet kettle), and (2) it is kind of annoyed that Google is using Facebook data to it.
After all, Google's Social Circle uses public information to make connections–and some of that "public info" is pulled from Facebook.
Follow Sarah on Twitter (@geeklil) or on Facebook