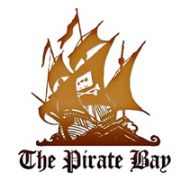 The Pirate Bay is unavailable for customers of Comcast, even as the torrent site remains online for other users.
Problems began early Thursday morning, when several Comcast users told TorrentFreak that they were having issues with The Pirate Bay. Commenters at Techland and Engadget are confirming that they can't access the site.
UPDATE: 5/12, 5:43 p.m. ET – PCWorld received an e-mail from Magma Hindenburg, CEO of Serious Tubes Networks, The Pirate Bay's upstream provider. "The issue was not Comcast blocking The Pirate Bay," Hindenburg wrote. "The problem was a routing error at Global Crossing. The problem has been resolved and all customers should be able to reach thepiratebay.org by now. No attempt to block or censor the site as been made."
Comcast isn't blocking The Pirate Bay, the site's operators told TorrentFreak. Charlie Douglas, a Comcast spokesman, also told PCWorld that Comcast is not blocking The Pirate Bay, citing the company's network management policies. He noted that other Internet service providers are having problems with The Pirate Bay as well. This includes a subset of Rogers users in Canada and Optus users in Australia,
An online service representative told Engadget that access to torrent sites is "not allowed as mandated by Piracy Law," but that information seems inaccurate given Comcast's statements and information from The Pirate Bay itself.
Comcast doesn't have a spotless reputation for treating all Websites equally. In 2007, customers accused Comcast of throttling BitTorrent traffic, a charge that Comcast denied at first but later admitted. Comcast and BitTorrent eventually agreed to work together on network management. Actively blocking a torrent site would certainly run afoul of the Federal Communications Commission's new net neutrality rules, so it's unlikely that Comcast would engage in this behavior.
Still, something strange is going on with The Pirate Bay. As one of the world's most popular BitTorrent sites for pirated movies, TV shows, music and games, it's often the target of copyright groups and courts overseas. We'll post an update if any new information comes to light.
Follow Jared on Facebook and Twitter for even more tech news and commentary.