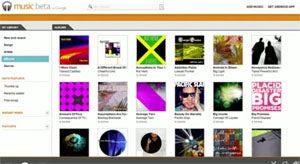 Google Music service has only been in existence for a matter of days, and it's already the target of scams and spams. In all cases however, any claims of free music or access to the site is false, Google says.
The service launched at the Google I/O conference this week, and is essentially a music storage service like Amazon's Cloud Drive and Cloud Player service. It has space for 20,000 songs, and is only usable on Android devices at the current time.
Mashable reported on Wednesday that it had seen several scams using Google Music as bait, "from CPA surveys to data gathering apps that prompt you to enter personal information." Their activities seem quite similar to those scams already in existence — the ones that offer free iPads, iPhones, and other items for filling out their surveys or clicking a few links.
Google stresses that it is the only one able to give out invites to the service: unlike the early days of Gmail where users were given beta invites to give out to friends, Google Music users have none. Each invite is linked to a specific user account, meaning that invite works for no one else.
Another thing to look for is if the links go to Google Music. Ensure that the URL points to music.google.com. If it does not, it's likely a scam and its best to ignore the request. Again, Google's the only one that's going to let you in, or contact you about the service for that matter.
If you are looking for an invite, the only current way to get one legitimately is to sign up at Google Music's official website. If you're signed into your Google account, clicking 'Request Invitation' will generate a request for an invite linked to your specific Google Account.
For more tech news and commentary, follow Ed on Twitter at @edoswald and on Facebook.