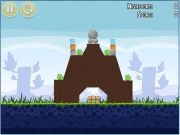 Good news, Angry Birds fans: Rovio's addictive time-wasting exercise in pork pummeling is now available in the Chrome Web Store. Users of Google's Chrome browser can download a prerelease version of Angry Birds, according to the developer's blog.
"This is only a beta release of the game, and so far we have 63 levels of the original game available, with an additional 7 special Chrome levels! We are working on bringing more levels to Chrome, and planning on making the Mighty Eagle available as an in-app purchase option," wrote the "Angry Birds Team" in a Monday post.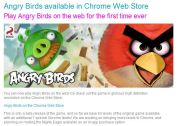 Not a Chrome user? No problem. Just go to http://chrome.angrybirds.com/ and start playing the Web version. I tried it with Internet Explorer 9 and Firefox 4.0, and Angry Birds ran fine. This is beta code, however, and some commenters on Rovio's blog have reported a few glitches so far, particularly with level 1-20.
Naturally, playing Angry Birds on a conventional PC means no touchscreen: You won't slide your finger across the display to slingshot the feathered revenge-seekers toward their porcine enemies. A mouse or touchpad works just as well, however.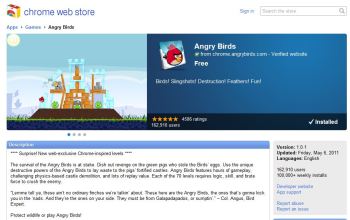 Rovio announced last month that Angry Birds had reached more than 140 million downloads worldwide. The hugely popular game debuted as an Apple iPhone app in December 2009.
Contact Jeff Bertolucci via Twitter (@jbertolucci ) or at jbertolucci.blogspot.com .