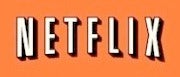 The Netflix app has been available on iOS devices for more than a year, and for several months on Windows 7 phones. Now Netflix has finally made it to Android — but only a small handful of devices will be able to stream content over 3G, 4G, and Wi-Fi, and none of them are tablets.
At the moment, owners of the smartphones listed below can download the Netflix app from Android marketplace:
HTC Incredible with Android 2.2
HTC Nexus One with Android 2.2, 2.3
HTC Evo 4G with Android 2.2
HTC G2 with Android 2.2
Samsung Nexus S with Android 2.3
For the uninvited, fear not: given Android's open source code and hackability, people all over the Web have found ways to make Netflix work on different devices. Engadget managed to get Netflix streaming to work on a Droid X suited with a leaked copy of Gingerbread, and the blog D

roid Life — among others — have kindly made the APK available for download. XDA Developers' bustling forum has many people finding Netflix works on other smartphones, such as the Samsung Galaxy S II. And YouTuber jaeshin1 demonstrated Netflix working over 3G and in fine form on the 7-inch Samsung Galaxy Tab.
Netflix has previously stated that the sheer number of Android-powered phones lacking the standard playback features the Netflix app requires has made it difficult to pump content onto a more diverse assortment of smartphones and tablets. But hey — at least some people can watch Arrested Development on the go.