It's safe to say that employers generally frown on workers who play video games during work time. As common sense dictates, you're obviously not working when trying to win virtual gold by playing World of Warcraft or stealthily assassinating the enemy in Call of Duty: Black Ops.
But gaming outside of work or even during breaks at the office can help you in ways you might never have thought possible. Indeed, studies show that gaming can boost your ability to multitask, make faster decisions, work better in team environment, and find solutions to real-world problems.
Make Decisions Faster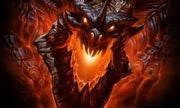 Playing any one of the titles in the Half-Life and Half-Life 2 franchise can get the adrenaline flowing. As you assume the role of Gordon Freeman, you must constantly make split-second decisions when trying to decide how to kill one of the thousands of enemies you encounter. You also have to quickly decide which weapon to use, all the while trying to solve puzzles in order to advance to the next level.
The decision-making process on which you rely in Half-Life or any one of hundreds of other action-game titles is called probabilistic inference. You use the thinking process to draw conclusions and make decisions based on incomplete information and fact patterns, reported researchers in Current Biology.
And not only are action gamers using their probabilistic inference skills during action game play, they are actually improving it. These improvements in your decision-making prowess can offer obvious benefits in the real work world–in other words, you learn how to think better on your feet.
Prepare for Tomorrow's Global Work Environment
Advancing in the virtual world of multiplayer online role-playing games (MMORPGs) such a World of Warcraft is not only a passion tens of millions of gamers around the world share, but the title can also serve as a way to practice successfully navigating and working in multi-national organizations. According to findings reported in an IBM study, "Leaders in Distributed World," online games such as MMORPGs teach gamers how to collaborate better in a work environment of connected users spread out around the world.
The IBM researchers also reported that online gaming worlds reflect what the dynamics of future organizations will be like.
"Online gaming provides us with what we believe is a unique look into the future of tomorrow's organization. To succeed in a more global, faster-paced business environment, organizations will need to consider both the behaviors they are going to need their future leaders to demonstrate, and the tools and techniques leaders will need to master," they wrote. "This has a range of implications for organizations, from the design of leadership development programs to the prioritization of future IT budgets."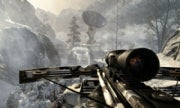 Some companies are also finding that online gaming worlds can serve as viable venues for company meetings. However, doing business in virtual worlds poses some security concerns, since online games remain a public forum and also can pose compliance problems.
Gaming for Solutions
Game development is emerging as a creative way to find solutions to problems as gamers "win" by solving puzzles that can be applied to the real world.
The online title Foldit, developed by the University of Washington, illustrates one way games can be used to find real-life solutions. The gamer's mission is to find new ways to fold proteins. The researchers then use the data to gain a better understanding of protein design and structure prediction, which they say can be applied to conquering dreadful diseases, such as cancer, HIV/AIDS, and Alzheimer's.
If you have ever thought about developing games as a hobby or even professionally, you may be able to use the creative pursuit to not only find answers to work problem, but to discover ways to better the world–or even both.
Bruce covers tech trends in the United States and Europe and can be reached through his Website at www.brucegain.com.