Move over Nintendo and Sony. The iPhone 4 and Apple's App Store nabbed a few gaming titles in the Guinness World Records 2011 Gamer's Edition.

The iPhone 4 was named the "Fastest-Selling Portable Gaming System" after selling an estimated 1.5 million units when it launched on June 24, 2010.
Guinness compares the iPhone 4's numbers to that of the PSP, which sold 200,000 units at launch in 2005 and the DS which sold 500,000 consoles during launch week in November 2004.
Apple's App Store also received high marks, earning the title "Most Popular Application Marketplace." Guinness notes that as of September 2010 the store hosted about 260,000 apps, 61 of which are "flatulence simulators, a genre that includes such masterpieces as Fart Machine, Fart Ocarina andiFart — Epic Rip Edition."
Cheap humor aside, Guinness World Records Gaming Editor Gaz Deaves said the iPhone was a game changer in both video game and mobile space.
"The release of the iPhone has not just changed the mobile industry, but the video game world too," Deaves said in a statement. "With the never-ending App Store selection and an intuitive device, Apple has created a gigantic new space for itself in the casual games genre that literally brings e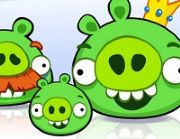 ntertainment to users wherever they may be."
A few staple casual game Apps also made it into book.
Angry Birds was named the "Top Paid-For App Store Game in Most Countries," Plants vs. Zombines was named the "Fastest-Selling iPhone/iPod Strategy Game," and Tap Tap Revenge was named the "Most Popular iPhone Game Series."
Note: When you purchase something after clicking links in our articles, we may earn a small commission. Read our affiliate link policy for more details.