Gamers: Power on.
That's right. After an embarrassing breach that compromised millions of users' personal information, Sony has switched back on the PlayStation Network in the U.S. It also is resuming its Qriocity service, which offers access to streaming video and music on a variety of Sony devices.
A map posted by Sony shows the status of PlayStation Network across the country, and recently all states were illuminated green for go.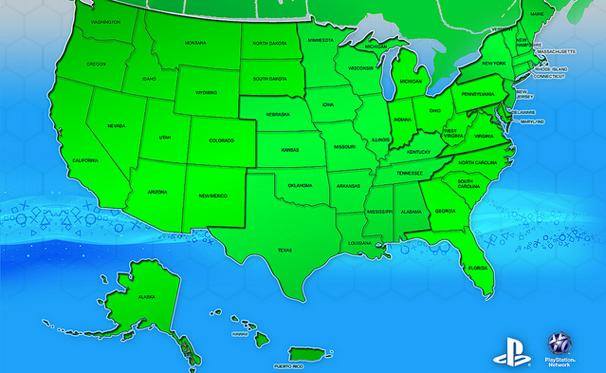 There still may be some kinks, so Sony is asking gamers to be patient if their service is not fully restored right away. That's because it can take the network's servers a little while to populate.
For most people, getting back online should be a snap.
As soon as you connect to the network, you will be prompted to download a software update for your PlayStation. The update carries version number 3.61. You will be asked to change your password as a precaution. Then you should be ready to go.
Sony isn't taking any chances after users' personal passwords, emails and credit card information were compromised. It is providing affected U.S. users with a year's worth of free identity theft services from security firm Debrix, including a $1 million insurance policy.
PlayStation Network players also get one month of free service, and several in-game bonuses and currency in a welcome back pack for several popular gaming titles [full list].
For more information on the outage, check out PC World's PlayStation Network Hack Timeline and The Survival Guide.
Follow Daniel Ionescu and Today @ PCWorld on Twitter