Millions of PlayStation users are once again able to shoot, fight and race their way through online worlds after Sony resumed online gaming service late Saturday and Sunday in many major markets.
Basic services on the PlayStation Network and Qriocity services were switched on for users in North America, Europe, the Middle East, Australia, and New Zealand for the first time in more than three weeks, but users in Asia face a longer wait for service to resume.
Sony pulled the plug on the two online services after discovering on April 19 that its data center in San Diego had been attacked. A subsequent computer forensics investigation into the hack revealed the massive theft of personal information including user names, e-mail addresses, login IDs and passwords.
The PlayStation Network is a platform for online gaming and a channel through which Sony sells games and other content to console and handheld owners. Qriocity is an online service for Sony's networked consumer electronics products that offers music and video content.
Service was resumed in North America late Saturday evening and in other markets on Sunday. PlayStation users are being asked to download a firmware update for the console before they can reconnect to the network. Then, upon login, users must change their password.
The only hiccup in the resumption of services came in the password reset process, which was slowed down because of the large number of e-mail messages generated by the system. Some e-mail and Internet service providers temporarily throttled messages from Sony due to the high volume resulting in short delays. Sony also halted the password reset process for 30 minutes at one stage to clear a backlog of messages.
"The first phase in the U.S. and Europe went well," said Satoshi Fukuoka, a spokesman for Sony Computer Entertainment in Tokyo. "Users are able to access the service. There have been no major problems."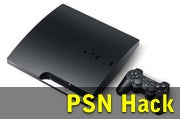 Sony also reenabled the playback of already rented video, "Music Unlimited" online audio streaming, access to third-party services like Netflix and Hulu, PlayStation Home and friends features such as chat. Full service is expected to resume by the end of May in these markets.
Users in Asia, including Sony's home market of Japan, are still waiting for service to be restored.
The company is consulting with regulatory authorities in each of the markets in which it operates before resuming service, said Fukuoka. Sony doesn't formally need approval to restart the online services, but the company has decided to seek the understanding of regulators before it does so, said Fukuoka.
He offered no estimate on when service will return in Asia.
For more information on the outage, check out PC World's PlayStation Network Hack Timeline and The Survival Guide.
Martyn Williams covers Japan and general technology breaking news for The IDG News Service. Follow Martyn on Twitter at @martyn_williams. Martyn's e-mail address is martyn_williams@idg.com