The company threatening to sue third-party iOS developers if they don't obtain license rights for a patent relating to iOS' in-app purchase mechanism recently posted a Q & A series on its blog. The licensing company, Lodsys, started sending letters on Friday to at least seven smaller iOS developers demanding they pay up for using in-app purchases in their iPhone and iPad software.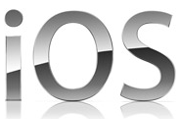 Apple opened in-app purchasing capabilities to third-party iOS developers with the release of iPhone iOS 3 in 2009. Since then, apps selling magazines, comic books, extra levels in games, and more have embraced the capability to increase their sales. But now it appears that increase in sales comes at a cost beyond Apple's 30 percent cut. It's not clear if Lodsys is claiming patent rights over all in-app purchases or just certain types of purchases. So far, it appears Lodsys wants compensation from people offering upgrades and subscription renewals as well as online help and interactive online advertisements.
Lodsys says it is just asserting its rights over these patents, but it's also not clear if the company is going after every iOS app developer or just smaller developers that couldn't possibly mount a legal challenge.
The Lodsys blog posts are worth a read, but here are five interesting things to note about the iOS patent debacle.
Apple is Licensed
Lodsys denies that its strategy is to go after smaller developers hoping to force Apple into licensing this patent.
Apple is licensed to use the technology covered by this patent, Lodsys says.
Apple Can't License It?
Apple might be licensed to use it, but the company isn't allowed to share the in-app purchase technology with its third-party developer community for free, according to Lodsys.
"The scope of their [Apple's] current licenses does NOT enable them to provide "pixie dust" to bless another (3rd party) business applications," Lodsys writes.
If this is true, and legally valid, that raises some serious questions for Apple. If the company encouraged its developers to use technology Apple wasn't supposed to be giving away for free without telling app makers, there could be some more lawsuits coming, this time directed at Apple.
However, Apple does have an indemnification clause in the iOS developer agreement that says the company won't be liable for any suits brought against third-party app developers.
Devs Arms Might be Tied
TidBITS has a great write-up about the situation of iOS developers, based on the iOS developer agreement. Turns out, Apple iOS devs might not be able to take any legal action on their own to settle with Lodsys since it could undermine Apple's business.
The developer agreement requires developers to "cooperate with Apple to maintain Apple's ownership" of iOS and the iOS SDK including developer features such as in-app purchases. Developers are also required to notify Apple if they get sued over something that's in Apple's software. Apple also prohibits developers from entering into settlements or agreements that would affect "Apple's rights or binds Apple in any way, without the prior written consent of Apple."
Just Enough to Wet My Beak
So how much does Lodsys want?
The company says that for an application selling an in-app upgrade (Lodsys doesn't specify what qualifies as an upgrade) the company wants 0.575 percent of the revenue or $5750 for every $1 million. The company also says it is not trying to stifle innovation but that its goal is to "popularize the technology, have it used by many people and to make relatively small amounts per licensee, but to have the large volume of licensees aggregate to be a worthwhile business. "
Android, Windows Phone Devs may be Next
Lodsys says that just like Apple, Google and Microsoft are licensed for their "nameplate products and services."
The company doesn't come right out and say it, but Lodsys might be looking at going after third-party developers for Android and Windows Phone next. But that would depend on the licensing agreements Google and Microsoft have with Lodsys.
Will Apple Strike Back?
The big question is what kind of a stance Apple will take over Lodsys' actions.
Apple is requiring that all iOS apps selling subscriptions include Apple's in-app purchase mechanism by June 30. That would automatically expose more dev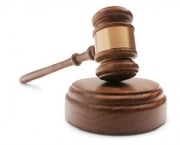 elopers to potential legal action from Lodsys through no fault on the developer's part.
Also, if small developers end up paying out to Lodsys over this patent, how many other patent holders (or trolls, depending on your point of view) will try get a small percentage fee from mobile app developers?
Whatever happens, it is in Apple's interests, and possibly Google's and Microsoft's, to solve this problem for third-party developers before apps start disappearing from their respective app stores. One developer, James Thomson plans on holding back on releasing the next version of his app PCalc until he better understands his legal situation, according to Macworld.
Connect with Ian Paul (@ianpaul) and Today@PCWorld on Twitter for the latest tech news and analysis.