Hard on the heels of the Free Software Foundation's Day Against DRM earlier this month, the advocacy organization last week launched a new campaign targeting the Nintendo 3DS.
"The Nintendo 3DS comes with Terms of Service (TOS) that should not be accepted," wrote the group's campaign manager, Joshua Gay, in a recent blog post. "In fact, the TOS are so unbelievable that we have included a more detailed summary of them on a separate page."
Top of the FSF's list of complaints, for example, is that the device's TOS "makes a threat that Nintendo will brick your device if you use your 3DS in a way that they do not approve," Gay explained.
Specifically, wording in the document states that Nintendo "may update or change the Nintendo 3DS System or the Nintendo 3DS Service in whole or in part, without notice to you," he wrote.
Following such an update, "any existing or future unauthorized technical modification of the hardware or software of your Nintendo 3DS System, or the use of an unauthorized device in connection with your system, will render the system permanently unplayable," he explained, quoting Nintendo's wording.
Personal Data Recorded
The Nintendo 3DS also keeps track of the games users play along with any data or information created while using the device, the FSF charges, including personal data such as any name, address or other information they enter as well as "age, gender, geographic area, game play data, online status, Nintendo 3DS System serial number and device ID, device certificate information, cookies, Friend Codes, wireless access point information, Internet Protocol ('IP') address, and Media Access Control ('MAC') address," the group explained, quoting the Nintendo 3DS System Privacy Policy.
Such practices are particularly worrisome when children use the devices, the FSF notes.
Nintendo also collects "User Content," the group adds, "which they define as all 'comments, messages, images, photos, movies, information, data and other content'," it explains, quoting the Nintendo 3DS End User License Agreement.
Nintendo then goes on to assert that users "grant to Nintendo a worldwide, royalty-free, irrevocable, perpetual, non-exclusive and fully sublicensable license to use, reproduce, modify, adapt, publish, translate, create derivative works from, distribute, perform and display your User Content in whole or in part and to incorporate your User Content in other works, in any form, media or technology now known or later developed, including for promotional or marketing purposes," the FSF points out.
An 'Absurd' Claim
That, indeed, is another point of serious contention for the FSF.
"Please note just how absurd this claim is when you consider something like the photos taken with the 3DS camera," the FSF explains. "Can you imagine Canon or Nikon claiming the right to use pictures taken by you with one of their cameras? Can you then imagine them calling you a criminal for modifying the software on the camera to keep them away from your pictures?"
In short, "this combination of legal and technological restrictions make the Nintendo 3DS dubious, devious, and defective," the FSF charges.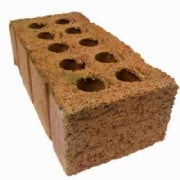 A Campaign of 'Bricks'
The group actually called and spoke to Nintendo, Gay told me, and "they confirmed that in fact, they could brick a device with a firmware update.
"Further, they stated that they are unsure that they could repair a device to make it so that it could run again," he added. "And, that if they did brick a device, they would void the warranty; therefore the person would have to pay for the attempt to service and repair the device — e.g., unbrick it — which they are not sure would work anyhow."
The Free Software Foundation encourages users to send cardboard "bricks" to Nintendo as a protest. You can do that either independently or through the FSF site. As of Friday, about 70 bricks had been sent to far.
Indeed, restrictions like these are all too common in the software many of us use every day. Besides rejecting agreements like these, business and individual users alike are much better off using open source software.