Canonical's Ubuntu 11.04 "Natty Narwhal" may still be occupying much of the Linux world's attention, but at last week's Ubuntu Developer Summit in Budapest, the next version of the free and open source Linux distribution began to take form.
A number of decisions were reportedly made about Ubuntu 11.10, or "Oneiric Ocelot," at the conference, while numerous other questions are still being debated.
Ready for a very early look at Oneiric Ocelot? Here's a roundup of what's been reported so far.
1. A Refined Unity
Natty Narwhal's new, notebook-derived Unity interface has been met with considerable hesitation on the part of some Ubuntu users, but apparently the next version will include a revised version of the desktop shell. For example, "the Unity launcher will see its quicklist functionality improved and icons in the launcher will be able to display count badges or progress meters to reflect the state of the underlying application," according to a report on The H.
2. GNOME 3
The classic GNOME desktop will reportedly no longer be included on the default Ubuntu CD, while Qt-based Unity 2D for lower-end PCs will switch to using Compiz rather than Metacity, The H reports. Meanwhile, Webupd8 suggests that Ubuntu 11.10 will include the also-controversial GNOME 3.
3. Evolution — or Thunderbird?
For email, Ubuntu 11.0 is still on track to include Evolution, the Ubuntu standard. There's a chance, however, that Mozilla Thunderbird may be adopted instead, as noted in the software's blueprints.
4. No LibreOffice?
Space restrictions on the Ubuntu CD have reportedly become a pressing consideration, with the result that attempts are being made to find a way to free up more room. One idea proposed so far is to drop LibreOffice from the default CD, multiple reports suggest, while another is to package the operating system on two CDs or one DVD instead.
5. Chromium Instead of Firefox?
Also on the table is the possibility of replacing Mozilla's default Firefox browser with Google's Chromium instead, according to Muktware.
6. No Computer Janitor or PiTiVi
Multiple reports agree that Computer Janitor is going to be dropped in Ubuntu 11.10, and it sounds like the PiTiVi video editor will be, too. Both software packages were deemed too buggy for inclusion, according to Webupd8.
7. LightDM Instead of GDM
Switching from GNOME Display Manager to the lighter-weight LightDM will allow login screens to be themed using HTML, CSS and JavaScript.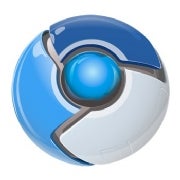 8. Déjà Dup by Default
The Déjà Dup utility will be included by default for backup purposes, according to multiple reports. "The backup tool might also get online accounts backup like Gmail or Flickr, backup the package list, a backup browser which will allow you to browse through all the files you've backed up as well as an option to backup specific applications," Webupd8 suggests.
9. Ubuntu Software Center
Considered by many one of Ubuntu's "killer features," the Ubuntu Software Center is also slated to get a number of enhancements, including improved integration with Unity and a simplified user interface.
Much of this is still up in the air, of course, but it's fun to start thinking about what we can expect. The first alpha version of Oneiric Ocelot is due on June 2, according to the software's release schedule, with the final release due in October.
I don't know about you, but I'm already champing at the bit to test it out. In the meantime, check out this interview with Canonical founder Mark Shuttleworth for some more insight.