The first major update to Google's Honeycomb platform, Android 3.1, was announced last week at the Google I/O developer event, and it's slowly rolling out as an over-the-air update to mobile broadband-connected Motorola Xoom tablets. When announced, Google was vague about when we could expect Android 3.1 on other Honeycomb tablets, but today saw update details flying across the Web for both the Acer Iconia A500 and the Asus EeePad Transformer.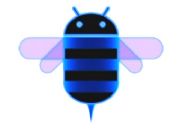 The details remain vague, however. According to reports on ThisIsMyNext and Engadget, Asus Italia used its Facebook page to reveal an over-the-air update was coming in June. And Acer says an update is coming in June, as well. Mind you, we don't know when in June, nor do we know if U.S. models will receive the update at the same time as other regions will. Still, add that T-Mobile says it will be doing an OTA update of the T-Mobile G-Slate,and we've got a bona fide Android 3.1 party.
I've yet to see the Android 3.1 update, but I'm looking forward to it: In addition to adding things like resizable widgets, Google says it has fixed the image rendering issue I've noted before.