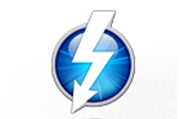 New MacBook Airs are headed your way this summer sporting Intel's new Sandy Bridge processors and Thunderbolt high-speed input/output ports, according to online rumors. Apple will reportedly ship new 11.6- and 13.3- inch versions of its ultraportable laptops in May for availability in June or July, according to Taiwan-based Digitimes.
Rumors of Sandy Bridge-powered MacBook Airs were first reported by CNET in February. Then in April, Concord Securities analyst Ming-Chi Kuo said new Air laptops would have Sandy Bridge chips, according to Apple Insider. The analyst also said the new Airs would have Thunderbolt I/O ports.
Thunderbolt Strikes
Apple first introduced Thunderbolt in its MacBook Pro lineup in late February and then added the new I/O ports to the iMac in early May. Thunderbolt is supposed to be 12 times faster than FireWire 800, delivering up to 10 Gbps of throughput in both directions. But as Macworld's Jason Snell recently pointed out, Thunderbolt is difficult to test at the moment since Thunderbolt-ready products have yet to be shipped. But most critics have been impressed with the early demos they've seen. In April, Intel announced it would release a Thunderbolt developer kit before the summer to help spur Thunderbolt adoption.
Apple may be buying into Thunderbolt, but other computer makers are hesitant to commit to the new technology. Hewlett-Packard said on Monday it would be sticking with USB 3.0 ports on its PCs instead of Thunderbolt. HP says it hasn't "found a value proposition yet" to use Thunderbolt on Windows machines.
Intel's Sandy Bridge
Despite having to stop shipments of Sandy Bridge chipsets to some computer makers this year because of a design flaw, manufacturers have embraced Intel's second-generation Core processors. PCWorld tests found that Sandy Bridge chips were "significantly faster than their predecessors." Sandy Bridge computers started shipping in late February.
Connect with Ian Paul ( @ianpaul ) and Today@PCWorld on Twitter for the latest tech news and analysis.
MacBook Air (Late 2010) family