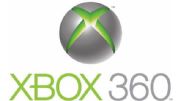 A small number of Xbox 360 users with older consoles may find their consoles "bricked" by the latest firmware upgrade. Don't worry, though: Microsoft is aware of the issue and is contacting those affected–even offering replacement consoles–gaming blog Kotaku reports.
The Problem: Microsoft's New Disc Standard
The issue appears to revolve around Microsoft's new XGD3 disc standard, which adds 1GB of useable space to the disc for developers. For some reason, the disc drives in a small number of Xbox 360s are unable to read game discs after being upgraded.
The problem was discovered during beta testing of the new firmware, and one of those testers shared the letter they received from Microsoft with Kotaku. Microsoft itself confirmed the legitimacy of the letter in a twitter post on Wednesday.
Microsoft is able to detect the problem through Xbox Live, and can determine who may need a replacement. It's not a bad deal, either: owners of faulty consoles will receive a brand-new 250GB Xbox 360 S, along with a free year of Xbox Live.
New Anti-Piracy Measures Added
The new firmware doesn't just upgrade the Xbox's disc drive (and, occasionally, brick it), it also features anti-piracy measures. According to Eurogamer, the update erases any custom code on the Xbox 360, so pirated discs can't be played. This piracy protection is deeply embedded, which means future attempts to break open the console will be difficult (or, at least, Microsoft hopes).
Microsoft is also adding support for piracy checks within gameplay. Bootlegged discs are never exactly the same as their legitimate counterparts, and so producing a disc that runs consistently is much harder, Eurogamer says.
Microsoft's being proactive is something gamers should appreciate here–especially in light of the recent PSN hack, during which Sony was accused of being anything but. It's also a pretty sweet deal–I understand the console replacement, but a full year of Xbox Live is certainly a bonus.
For more tech news and commentary, follow Ed on Twitter at @edoswald and on Facebook.