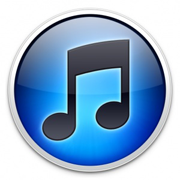 Apple may have online music streaming deals in place with all four major U.S. music labels in time for the company's Worldwide Developers Conference on June 6, according to online rumors. The company recently signed a deal with EMI Music and is close to wrapping up deals with Universal Music Group and Sony Music Entertainment, according to CNET. Previous reports said Apple signed a deal with Warner Music in April.
It's not clear whether Apple would announce its rumored iTunes-in-the-cloud service during WWDC if all the licensing deals are in place. But that would certainly be a good bet considering both Amazon and Google have beaten Apple to the cloud with their own music services, albeit without licensing deals.
Amazon launched its service, Cloud Drive and Cloud Player, in April, and Google launched Google Music Beta on May 10 during the Google I/O developer conference. Amazon's service is connected to its online MP3 store, while Google Music is only storing previously purchased tracks.
iTunes Cloud = Lala?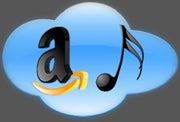 A big question hanging over Apple's rumored service is how it will work compared to the services from Amazon and Google. Without licensing deals, Amazon and Google require you to upload the tracks you own onto company servers. That way the services act as a storage locker instead of a Lala-style service that scans the metadata in your music collection and automatically adds tracks to your account that Lala already has stored on its servers. Apple acquired Lala in 2009.
Since Apple may have licensing deals in place it would make sense to use Lala's technology to power an online version of iTunes. But a report by Reuters in April said Apple's cloud-based iTunes would "allow iTunes customers to store their songs on a remote server, and then access them from wherever they have an Internet connection." If the report is accurate, it's not clear whether storing your songs online would mean you would have to upload your collection as you do with Amazon and Google.
There are also rumors that Apple might offer a music subscription service through its iTunes cloud offering similar to services such as Rdio, Rhapsody, Spotify and Zune Pass. It's unclear what kind of pricing Apple's rumored online service might have.
In late April, GigaOm reported that Apple's cloud-based iTunes offering might be launched under the name iCloud.
Connect with Ian Paul ( @ianpaul ) and Today@PCWorld on Twitter for the latest tech news and analysis.