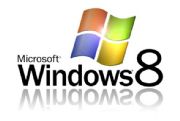 There may not be four versions of Windows 8 for ARM system-on-a-chip processors that are incapable of running legacy Windows apps after all. Microsoft has rebutted recent statements about Windows 8 running on ARM processors made by Intel's senior vice president and general manager of its software and services group.
Intel's Renee James recently suggested that there would be at least four versions of Windows 8 for the ARM chip architecture. She also said these versions of Windows 8 would not be compatible with older Windows programs written for Windows 7, Vista and XP.
"Intel's statements during yesterday's Intel investor meeting about Microsoft's plans for the next version of Windows were factually inaccurate and unfortunately misleading," Microsoft said. "From the first demonstrations of Windows on SoC, we have been clear about our goals and have emphasized that we are at the technology demonstration stage. As such, we have no further details or information at this time."
Denial or Obfuscation?
So there you have it, the Intel executive's claims are bogus, or are they? Microsoft didn't address her specific statements, but simply suggested everything James said about Microsoft's plans for Windows 8 were hogwash. But it could also mean that only some of her claims were "factually inaccurate and unfortunately misleading" (corporate speak for hogwash), and the rest were right on the money.
A good bet would be that James's statement closest to the truth was the claim legacy apps wouldn't run on an ARM processor. Traditional versions of Windows, and the subsequent programs built to run on the OS, were made for chips based on Intel's x86 architecture, not ARM.
But it may be that Microsoft won't need to make multiple versions of Windows 8 to run on all the various ARM variants out there, as James had claimed. It's hard to know for sure where the inaccuracies lie without further details from Microsoft.
Connect with Ian Paul ( @ianpaul ) and Today@PCWorld on Twitter for the latest tech news and analysis.