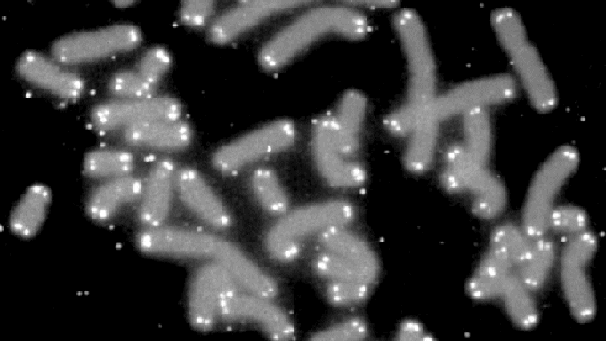 Your blood could serve as an indicator of how long you'll live. So says Maria Blasco of the Spanish National Cancer Research Centre, who developed a new blood test that he claims can tell how long a patient will live. For $700, the test measures the length of a person's telomeres, structures found at the tips of a chromosome, which apparently directly reflects the person's lifespan.
The test, however, can't give an exact lifespan in months and day. Instead, the length of the telomeres correlates to how fast a person will age biologically–the longer the telomere, the longer the lifespan. So far the test is scheduled to hit Britain first and Blasco's company, Life Length, is making its rounds through Europe to sell their unique blood test.
Critics of the test worry over how the the medical world could change as a result of the test. The first concern is that life insurance companies would start requiring telomere tests from all their applicants. Another is that those worried over short telomeres would fall as easy prey to the market of "miracle cures" and other promising medical scams.
The thing we find most interesting is that researches are keen on expanding the test of telomeres to detect diseases like Alzheimer's, cancer, and cardiovascular disease. It sounds like a Gattaca-esque world, which sounds good on the surface, but we could do without the dystopia bits: Nobody needs the world to fall into a Brave New World syndrome of classing people on genetics.
[Life Length via Medical Express and Popular Science]
Like this? You might also enjoy…
Get your GeekTech on: Twitter – Facebook – RSS | Tip us off