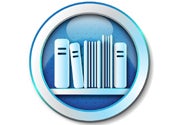 Amazon says customers are now choosing Kindle e-books over paper books. The online retailer says in the four years since Kindle e-books were first launched, Amazon has been a smashing success creating a fertile digital ecosystem for book lovers. Amazon says today it sells 105 electronic books for every 100 printed ones sold.
"Customers are now choosing Kindle books more often than print books. We had high hopes that this would happen eventually, but we never imagined it would happen this quickly — we've been selling print books for 15 years and Kindle books for less than four years," said Jeff Bezos, Founder and CEO of Amazon.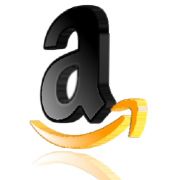 Weighing The Numbers
The difference between dead-tree book sales and e-books is close at the moment but when it comes to hardcover books Kindle e-books outsell hardcover books two-to-one. Amazon also pointed out paperbacks are still popular, and in many cases less expensive than a $9.99 Kindle e-book.
Amazon gave out a few stats about the latest Kindle developments too: we now know the $114 advertising subsidized Kindle is the best selling ever, and that three times more Kindle books were sold in 2011 than during the same period in 2010. But when it comes to hard figures, Amazon is not very good at giving out much about the business. As PaidContent points out, Amazon doesn't say how many Kindle books it is actually selling, or how many Kindle e-readers were sold so far.
The Kindle tablet is the next frontier for Amazon's e-books after the e-ink reader and mobile apps. The company is widely expected to introduce an Android-based tablet with heavily customized software later this year, promoting Amazon's digital offerings including books, music and movies.
Follow Daniel Ionescu and Today @ PCWorld on Twitter