Sony PlayStation Network users are fed up with chronic outages, corporate doublespeak, and a lack of network playtime. But their bark may be worse than their bite. A completely unscientific look at the loyalty of Sony PSN customers suggest a willingness to forgive Sony for its woes and forget the headaches as of late.
After weeks of outages, the PSN network finally returned last weekend, only to suffer another security-related outage on Wednesday morning. That's when Sony spokesperson Patrick Seybold said Sony temporarily took down the PSN and Qriocity password reset page when a password exploit vulnerability came to light. Users on Wednesday were greeted with a "The server is currently down for maintenance" message.
While this downtime is unlikely to be as long as the previous PSN outage, users are already making their distress known.
Techland Commenter Big Vern is one of many who are ready to jump ship after all the delays. "I nearly bought a second hand 360 this week – so i could play BOPS online. I only bought a PS3 to play online, so it's like a brick to me at the moment. If it continues much longer, with no definitive timeline, i probably will just trade it in and get a new (Xbox) 360… It's not the length of time that its taking that is the most annoying thing, it's the vague (non)update every 4 days or so."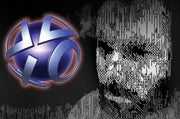 After this second security breach Reddit user Shutaro speaks for many when he says he may never regain the trust lost by these hacks. "As an informed consumer, are you really going to trust a corporation whose security has failed so spectacularly on so many occasions with your credit card data?"
More Damage to Control
Sony's reputation was likely damaged by Sony CEO Howard Stringer who downplayed the event in recent comments about the PSN hack.
After we solicited comments on PCWorld's Facebook page, Christopher Boyer said, "I think Sony needs to spend less time attacking people who are criticizing them and more time apologizing for the network being hacked in the first place. They are a multi-billion dollar company; security should be one of their top priorities on all their products."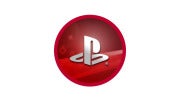 However not all Sony PSN users are as harsh: Toastfuzz, a commenter on ArsTechnica, reminds us that real people worked to get the PSN running again: "This is pretty hilarious from the armchair, but I'm starting to feel bad for the Sony IT guys, who I'm sure have been working ridiculous hours on a shoestring staff to fix issues what they probably didn't have the human resources to prevent in the first place. Guaranteed the root of this whole problem is Sony cheaping [sic] out on their IT department supporting the network (I'm sure they hire good people, just not enough of them to cover the whole system.)"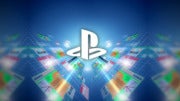 On PCWorld's Facebook page, Wyatt Furman also struck a positive note, suggesting that the PSN outage will likely make Sony's security stronger in the future. "I believe that the events that transpired are a big learning experience in how Sony secures PSN. I am positive that serious changes are going to happen so a repeat of this does not happen again."
However some users such as PCWorld commenter MikeDePewnbsa thinks the damage is likely irreparable. "This is amazing…I think that Sony will never be the same again. Now I'm sure that there are the few people that will stick with them no matter what. And Sony is playing it off as being just a simple problem. But with all the reports that PS3 sales are down and they are seeing an influx of trade-ins seems pretty big deal to me."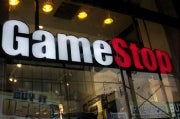 Retailers Aren't Feeling the Squeeze
Reports that sales have lagged significantly in the U.K. were echoed here in the U.S. GameStop President Tony Bartel told Dow Jones Newswires that sales related to Sony's PlayStation 3 slowed in the weeks after the PSN network shut down. But, Bartel says sales have improved this week after Sony restored the network.
On Thursday GameStop reported its first quarter profits for 2011 were up nearly 7 percent. One of the contributing factors, it told The Wall Street Journal , was "sales of PS3 editions of Take-Two Interactive's highly anticipated crime drama game, L.A. Noire."
Retail Reality Check
GameStop stores in several parts of the country all indicated that they had seen a bump in recent PS3 trade-ins, but not in alarming numbers.
A source at an independent game shop in New York said the shop hadn't seen any decrease in PS3 sales since the PSN outage began, but stressed that the shop did not actually sell Sony's PSN Point Cards used to buy goods in the PSN's online store.
These cards have been effectively useless while the network has been shut down so sales have understandably suffered almost everywhere. Several GameStop stores responding to customer calls said they had seen a drop in PSN Points Card sales even as hardware sales remained relatively steady.
So while the anger over the PSN hack doesn't seem to have (yet) shown up in Sony's hardware sales, the company may already be seeing a loss of direct income from the PSN itself. That loss is likely to multiply as Sony deals with other costs from the downtime which Reuters estimates could top $2 billion.
As it stands Sony's PlayStation Network have plenty to complain about, but have not jumped ship yet.