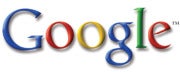 Google is standing its ground when it comes to enforcing–or rather, not enforcing–an anti-piracy law that would require ISPs to terminate the Internet connections of copyright infringers. The controversial law has been met with resistance from opponents claiming it limits free speech.
The Protect IP Act, which is a revision of last year's COICA Act, is currently making its way through Congress, and currently has bipartisan support. "Protect IP" actually stands for "Preventing Real Online Threats to Economic Creativity and Theft of Intellectual Property" (COICA actually stands for "Combating Online Infringement and Counterfeits Act"). Protect IP is similar to a law in the UK, called the Digital Economy Act
The Protect IP Act goes further than its British counterpart, allowing aggrieved copyright holders to seek court orders to force "servers of sponsored links" to remove all links to the infringed material.
This is where Google steps in. Google executive chairman Eric Schmidt has revealed that Google intends to fight the law.
"If there is a law that requires DNSs to do X and it's passed by both houses of Congress and signed by the president of the United States and we disagree with it then we would still fight it," he reportedly told The Guardian at Google's Big Tent conference in London on Thursday.
Schmidt cautioned world governments from trying to make quick fixes to a larger and more complex problem. Setting the precedent of cutting off Internet access, Schmidt claims, could open the door to more repressive governments doing the same and thus limiting free speech.
"It doesn't seem right. I would be very, very careful about that stuff," he warned.
Not surprisingly, the Motion Picture Association of America (MPAA) took issue with Schmidt's comments. MPAA chief counsel Michael O'Leary shot back on Thursday, calling Schmidt and Google "hypocritical" and saying the search provider is "not above the law."
"Google should know better," O'Leary said in a statement. "The notion that China would use a bi-partisan, narrowly tailored bill as a pretext for censorship is laughable, as Google knows, China does what China does."
For more tech news and commentary, follow Ed on Twitter at @edoswald and on Facebook.