As the U.S. arrival date approaches for the first Chromebooks from Samsung and Acer, hardware maker Xi3 on Friday announced its own entrant in the form of a desktop PC running Chrome OS.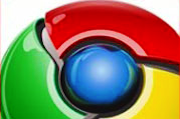 Due on July 4, the new device is apparently the first desktop computer announced so far based on Google's new Linux-based operating system. It's been under development since 2009, Xi3 says, and will be based on the company's patented Xi3 computer architecture.
The low-power machine will run on just 20 watts, according to Xi3. Pricing has not yet been disclosed.
Three Boards for Flexibility
Xi3's ChromiumPC computer will sport an unconventional form factor, with a small, cube-like design. Housed in a tiny chassis measuring just 4 by 3.6 by 3.6 inches and available in multiple colors–including, appropriately enough, a chrome-plated option–the ChromiumPC will be powered by a dual- or single-core 64-bit, x86-based processor.
Inside its diminutive chassis, meanwhile, will be a modular design consisting of three small but interconnected boards: one holding the processor and RAM; a primary I/O module typically housing the majority of the external communications ports; and a secondary I/O module housing Ethernet, video and power connections.
That modular design is also a part of the Xi3 Modular Computer, which was formally unveiled in 2010 and named an Innovations Award Winner in the Computer Hardware category at the 2011 International CES trade show.
A Choice of Operating Systems
Flexibility is one key benefit of Xi3's modular design. In fact, although the ChromiumPC will ship with Chrome OS, users will be able to substitute virtually any other operating system, if they choose.
"The Xi3 computer architecture is designed to support any x86-based operating system, including Windows, Linux, Unix and other open source-based operating systems," said Jason A. Sullivan, president and CEO of Xi3 Corp. "If someone chooses to switch their ChromiumPC to run a different operating system, it's as easy as swapping out one of the three boards inside the computer."
Indeed, such flexibility is also a hallmark of Linux and most free and open source software, and it's exciting to see it coming built into this new desktop PC. Can there ever be too much choice or room for customization? I'm thinking not.