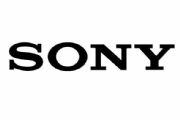 Sony has confirmed that hackers penetrated the company's servers in Greece, exposing the usernames, passwords, e-mails and phone numbers of 8,500 people. The hack affects users of Sony BMG Greece, and Sony said it discovered the attack on Sunday, according to Dow Jones Newswires. It's not clear whether Sony uncovered the hack on its own or was alerted to the problem after initial reports by the security firm Sophos and The Hacker News.
Making matters worse is that hackers, again via Sophos and The Hacker News, now claim that servers running SonyMusic.Co.Jp are also vulnerable to attack. Hackers were able to grab database information from the Japan-based site and posted the information online. The exposed database didn't appear to contain any personal user information, but there are other databases on the site that may also be open to attack. It's unclear whether those databases contain any personal information. A group called Lulz Security discovered the latest Sony exploit and announced its findings via its Twitter account. The same group is reportedly responsible for a recent hack into Fox.com servers that exposed the usernames and passwords of Fox employees.
The latest Sony attacks cap a series of embarrassing security leaks for the company that started with an intrusion into Sony's PlayStation Network and Qriocity music service in late April. That hack exposed the personal information of more than 77 million users. Sony relaunched PSN in mid-May but the new login page included an exploit allowing anyone to reset your PSN password if they knew your e-mail address and date of birth. The site was temporarily taken down to patch the security flaw.
Hackers have also had a field day by going after other Sony sites to uncover security weaknesses. An intrusion into Sony Online Entertainment exposed more than 12,000 credit cards. Hackers recently hit So-Net, Sony's Japan-based Internet service provider, a phishing site was recently found hiding on Sony's Thailand-based domain and hackers also penetrated an Indonesia-based Sony site.
Connect with Ian Paul ( @ianpaul ) and Today@PCWorld on Twitter for the latest tech news and analysis.