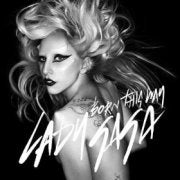 A crush of Lady Gaga fans hit Amazon like a platform stiletto to the gut, overwhelming the company's servers. In an apparent promotion for Amazon's Cloud Drive service, users were invited to download the pop star's much-anticipated new album, "Born This Way," for only 99 cents and qualify for an upgrade to 20 GB of cloud storage – which usually costs $20 a year or comes with a full-price album purchase.
The response from bargain-hunting Gaga fans taxed Amazon's servers, a considerable accomplishment given the size of the mega-retailer and cloud-services provider's server farms. Many fans reported being unable to download the album, forcing Amazon to offer this plea to customers:
"We're currently experiencing very high volume. If you order today, you will get the full @ladygaga album for $.99. Thanks for your patience."
Disappointed fans of the visually outrageous pop sensation took out their wrath on Twitter and on the album's review page, including this inter-generational tweet from Australia:
"My mom was disappointed she couldn't buy Lady Gaga's album off Amazon today…"
The Gaga-stalled servers are barely a bruise compared to the major black eye Amazon suffered when its EC2 cloud computing service servers went down last month, which has helped fuel a discussion about the reliability of the cloud.
When Gaga fans were denied their download, many declared their intent to purchase the album from iTunes instead. If Amazon can't find more ways to draw users to its cloud drives, this Gaga hiccup could foreshadow an upcoming wave of users abandoning the fledgling service for Apple's anticipated cloud music offering, which will be bolstered by actual deals with the record companies. Amazon thumbed its nose at those same companies when it opted to launch Cloud Drive without any such agreements.