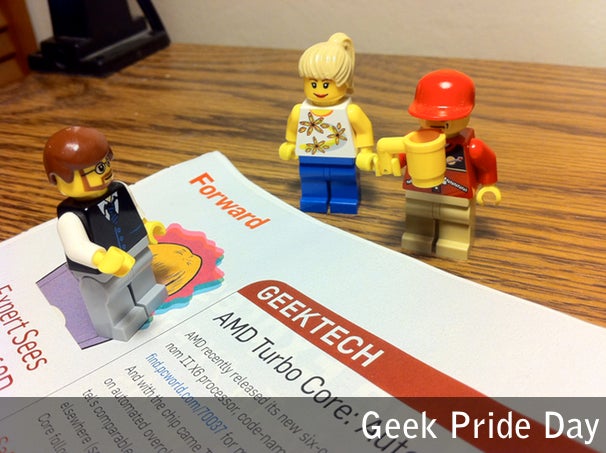 Happy Geek Pride Day! That's right; today (May 25) is an actual holiday of sorts celebrating one of nature's finest creatures–the geek. And as you might expect, we here at PCWorld's GeekTech blog have a couple fun stories up our sleeves to observe the occasion (we had to do something–we have "Geek" in out name!).
In the meantime, we'd love to hear from you. What got you into geekdom? What's your favorite part of being a geek? Any nerdy role models? What's the nerdiest thing you've ever done? And how do you plan on celebrating this illustrious occasion? Tell us in the comments!
And after you do that, why not take a few minutes to get to know your GeekTech bloggers?
Finally, we'd like to take a moment to say thank you to all our readers who have made blogging for GeekTech so much fun. If you're a regular reader, thank you for the support, and for helping us grow. If this is the first time you're visiting the blog, welcome; we hope you like what you see here–we like to think that we're just getting started. 🙂