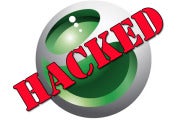 Another day, another hack attack against Sony.
More than 2000 users of Sony Ericsson's Canadian Website are impacted by the latest hack attack to hit a battle worn Sony. According to Sony hackers made off with e-mail addresses, passwords and phone numbers–but no credit card details. Sony has now shut down the affected site.
Around 1000 of the stolen records from the Sony Canadian Website are already online, posted by Idahc, a "Lebanese grey-hat hacker". Sony Ericsson is joint mobile phone venture between Sony and Ericsson.
"Sony Ericsson's Website in Canada, which advertises its products, has been hacked, affecting 2000 people," a Sony spokesperson told AFP. "Their personal information was posted on a Website called The Hacker News. The information includes registered names, email addresses and encrypted passwords. But it does not include credit card information."
"Sony Ericsson has disabled this e-commerce Website," Sony detailed to IDG News. "We can confirm that this is a standalone website and it is not connected to Sony Ericsson servers." For security, Sony has shut down the Canadian Sony Ericsson eShop page, which currently reads: "D'oh! The page you're looking for has gone walkabout. Sorry."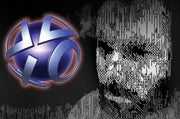 The news of the Canadian site attack comes just one day after Sony admitted hackers attacked on Tuesday the Sony BMG Greece website, where details of over 8,500 people were stolen. A Sony Music Entertainment page in Indonesia was also hacked at the weekend, but Sony believes not information was stolen.
More than 100 million account details were stolen from Sony last month in a cyber attack of the PlayStation Network, which has returned to normal operation in the U.S. and Europe, but not in Asia (after more than a month of downtime).
Sony doesn't know yet whether the recent incidents have any link to the attacks on the PlayStation network. Sony hopes to fully restore the PlayStation Network and Qriocity services by the end of May, but the massive data breach is expected to cost the company at least $170 million.
Follow Daniel Ionescu and Today @ PCWorld on Twitter