Twitter is finally acquiring the third-party Tweet organizer TweetDeck, for the neat (rumored) sum of $40 million. But what does this mean for small businesses that use Twitter?
First, the basics: TweetDeck is a multi-platform application designed to make your Twitter experience just a little bit easier. TweetDeck exists in several forms, including as a desktop client, an iPhone and iPad app, and an Android app.
TweetDeck is designed to let you do things you can't do on the extremely simple Twitter interface, such as pre-post Tweets, keep track of your recent hashtags, and manage multiple social networking accounts, including Facebook, Foursquare, and, of course, Twitter).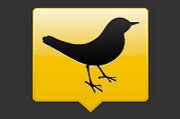 TweetDeck in its original form is an excellent tool for businesses. It's particularly useful for keeping track of and organizing, Twitter accounts. The capability to pre-post is also useful, because constant, thoughtful updates are important for building a brand via social network.
However, Twitter's acquisition of TweetDeck may mix things up. It would be nice if Twitter were to keep TweetDeck as a separate service, but this is probably not going to happen. After all, maintaining and developing TweetDeck probably doesn't make as much sense as rolling the service into Twitter's existing interface. After all, Twitter does have its own apps to maintain.
Hopefully this means Twitter will change for the better. Here are some of TweetDeck's features that will help Twitter be a better business tool:
1. Pre-posting: As I mentioned earlier, pre-posting is perfect for small and midsize businesses (SMBs), because it allows you to update your account constantly without having to sit at your computer all day and manually update.
2. Tweet-shrinking: Though TweetDeck's Tweet-shrinking option may make your Tweets a bit casual for business purposes, it's helpful for people prone to wordiness. TweetDeck's Tweet-shrinking feature helps you stay in the 140-character limit by substituting numbers for words, shortening words, etc.
3. Tweet Translation: It's helpful to have a one-step translator handy, especially if your business reaches multiple countries.
4. Filter by Keyword: TweetDeck's search options are much more full-featured than Twitter's. Not only can you filter your Tweets by keyword, but you can also filter by source, name, and time.
5. Social Media Integration: This is one aspect of TweetDeck that I hope Twitter keeps, even though it helps out Twitter's rivals. Being able to manage multiple social networking accounts–such as Facebook and LinkedIn–in one place is a dream come true, but if Twitter rolls TweetDeck into its interface, I don't see this feature remaining.
6. The Desktop Client: I know Twitter wants people to go to its Website to use Twitter, but the TweetDeck desktop client is attractive, organized, and clean.
Well, we can only hope that Twitter won't kill TweetDeck. Meanwhile, Twitter is rolling out some updates of its own–on Tuesday it announced that it will be sending out e-mail notifications if someone you follow retweets or favorites one of your Tweets.
Follow Sarah on Twitter (@geeklil) or on Facebook.