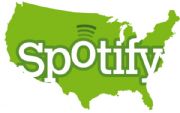 After several restarts, European music service Spotify may finally come to the US market through a partnership with Facebook.
Forbes reported on Wednesday that the company is close to a deal with the social networking site, and may launch a co-branded music service within the next two weeks.
According to Forbes, who cites unnamed "sources close to the deal," initial Facebook-Spotify functionality will be limited to countries in which Spotify already has a presence: the United Kingdom, France, Norway, Spain, and Sweden. However, Facebook-Spotify will eventually launch in the United States, once Spotify manages to come to a negotiation with music labels.
Facebook will reportedly integrate Spotify into the site itself, and Spotify will become an option on the left menu of the user's main Facebook page. The service will require the installation of a desktop application, and will enable friends to listen to tracks together at the same time.
There will also be an option for users to use Spotify's premium service–which costs 10 pounds per month in the U.K. and 10 euros per month in Europe, and allows users to listen to music for an unlimited amount of time (the free service only gives users 10 hours of listening per month). Spotify currently has 10 million listeners, over one million of which are paying customers.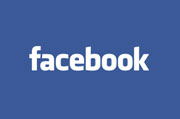 The deal is beneficial to both sides. While no money will change hands initially, Spotify will be able to further its customer base, and Facebook will gain solid footing as an entertainment destination. Competitor MySpace redesigned its site last year to focus on entertainment, and the success of Netflix shows that there is a definite market this type of content.
I believe that one of Spotfy's problems in its business plan was that it lacked a major partner. Thus, record labels saw little reason to move quickly to deal with the company. Hopefully, now that Spotify is partnered with a major player, the labels will be more inclined to negotiate with the music company.
For more tech news and commentary, follow Ed on Twitter at @edoswald and on Facebook.