UPDATE [March 8, 2012]: The Department of Justice said yesterday it plans to sue Apple and five of the largest e-book publishers in the US on charges that they acted together to push up the price of electronic books, the Wall Street Journal reports.
As discussed in this PCWorld investigative feature from last May, e-book publishers deeply resented large retailers like Amazon selling their e-books at deeply discounted rates under a "wholesale model." Apple introduced a new model–called the "agency" model–where the publisher sets the price of the e-book and the retailer sells it for that price, taking a 30 percent fee.
The Justice Department believes that Apple and the publishers may have colluded to keep the prices of all e-books high, which, if true, would be a violation of anti-trust laws. The publishers have denied the allegations of collusion, and believe that the switch to the agency model has enhanced competition by allowing more e-book publishers to survive.
Following is our investigative feature from last May describing how e-books are (over) priced.
An e-book that costs the same as a printed book doesn't feel right. No trees died to make it. No heavy machinery ran to print it. No planes flew to ship it. You might need to buy one of those new $139 Barnes & Noble Nooks, announced this week, to be able to read it. So why should you have to spend as much as you would for a heavy hardcover book to own it?
Blame the latest phase of the digital content revolution, now more than ten years strong. As first happened with music, then movies, then print news, the book publishing industry is experiencing a shake-up of rules and roles. In particular, the changing relationship between the book publisher (the company that creates books) and the book retailer (the company that sells books) is causing a chain reaction of confusion, mistrust, and price hikes.The good news is that this phenomenon is inspiring enterprising startups to rethink aging models of book pricing.
The bad news is that it's pissing people off.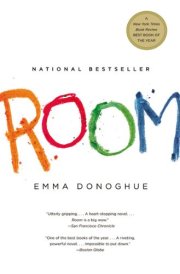 Need proof? Look up Emma Donoghue's Room: A Novel on Amazon. You can get a new hardcover copy for $14.49, while the downloadable Kindle edition costs slightly less at $11.99. Scroll a bit down the product page, and you'll see that the average customer review out of 829 (at this writing) is a favorable 4.2 stars out of 5. People like the book.
On the Kindle Store page for the book, scroll some two-thirds of the way down to the "Tags Customers Associate with This Product" section, and you'll notice that nine out of the top ten tags for this book have nothing to do with its page-turning storytelling. The book, last time I looked, had 105 tags for "too expensive for Kindle," 85 tags for "9 99 boycott", 65 tags for "overpriced-kindle-version," and so on. People don't like the price.
The 9 99 boycott tag, in particular, was created by Kindle e-book users to express their outrage that the prices of some e-books approach if not exceed the price of their hardcover versions. So far, 5892 Amazon users have tagged electronic Kindle books 36,704 times with the 9 99 boycott tag (here's how to use the tag).
This reader revolt comes at a tipping point for the book industry. According to the Association of American Publishers, e-book sales reached $164.1 million for the months of January and February 2011, a 169.4 percent increase when compared with the same period in 2010. For the same period, sales of combined categories of print books fell 24.8 percent, with $441.7 million sold.
So while print book sales still exceed e-book sales in absolute dollars, we're seeing their final glory days. The bankrupt Borders bookstore chain, closing 30 percent of its brick-and-mortar stores, has reported a $24.3 million loss for March. Barnes & Noble executive Marc Parrish said at the GigaOm Big Data conference that the book business was shifting to digital faster than the music, movie, and newspaper industries.
Amazon announced in January that Kindle books have overtaken paperback books as the most popular format on Amazon.com (not so much information on sales of The Kindle), and Forrester Research expects e-book consumers to spend nearly $3 billion on e-books in 2015.
Big book publishers are experiencing the shift to digital. "We've gone from a 90/10 physical and e-book split last year, to closer to 80/20, and expect that to increase again next year to 70/30," says Maja Thomas, senior vice president of Hachette Digital at the Hachette Book Group, via e-mail while attending this week's Book Expo. "It is too early to tell how the different paper formats will be affected–although I would expect most mass market buyers to migrate to e [e-books]."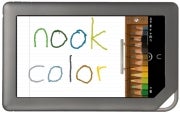 Hachette is referred to as a big-six book publisher, along with HarperCollins, Macmillan, Penguin Group, Random House, and Simon & Schuster. Its suspense imprint Mullholland will be producing many digital-only titles, and it is making illustrated children's books available on the Barnes & Noble Nook Color.
Publishers Strong-Arm Retailers
The move to digital has traditional book publishers scared, which has resulted in a power struggle with book retailers for the right to price books. The score right now is "advantage book publisher," but the consequence is that e-book prices don't reflect the normal laws of supply and demand or the current costs of producing a digital book.
"The pricing is a little wonky right now," says James L. McQuivey, Ph.D., vice president and principal analyst at Forrester Research, about e-books. It didn't start that way. When e-books were new, retailers set their prices the way they wanted, but lower than print books–generally at $9.99 for new book releases.
This price discount was beneficial for retailers. In April 2008, Amazon proudly announced that the The Last Lecture by Randy Pausch and Jeffrey Zaslow sold out in print but was easily available for the Kindle for $9.99, a significant discount from the $21.95 print list price. (Of course, most retailers sell print books lower than the list price as well.)
For those with an e-book reader like Amazon's Kindle, e-books were cheaper and easier to access than hardcover books. That made publishers nervous. Having watched 99-cent online music prices cannibalize CD sales in the music industry, publishers of print books fought to take control of book pricing, armed with the "agency model," a pricing structure where the book publisher sets the price of the book and the retailer takes a commission off of book sales.
Hachette sells all its U.S. e-books under the agency pricing model, and according to Thomas, is "very satisfied" with the agency model, but Thomas adds, "We welcome the ability to experiment with pricing, and offer readers a variety of choices."
Retailers fought back. When Amazon reached a negotiating impasse with book publisher Macmillan over the agency model, Amazon temporarily stopped selling Macmillan titles. But a retailer needs to sell the books that people want, and in January 2010, Amazon ceded to the agency model used by Macmillan and other publishers. The result was an increase in cost from $9.99 to $14.99 for many best sellers, a price that more closely reflects the price of the hardcover edition.
This is not just a story about Amazon; you can see this pricing structure across e-book sellers. Amazon is the front-runner. McQuivey estimates that in 2010 Amazon had 70 percent market share, Barnes & Noble had 14 percent, and Sony had 13 percent, leaving only a small percentage for other players, including tech heavyweights Google and Apple.
What, Really, Are the Costs?
Experts agree that the cost of producing an e-book will never be as high as the print, paper, and binding costs of a print book. People expect price to trend with cost, and the production costs of most e-books are minimal.
"You're talking about pennies," says McQuivey.
Many mass-market books, called trade books, can be digitized with a standardized process. Sriram Panchanathan, senior vice president for digital solutions at Aptara, estimates that a "simple" book of 200 to 300 pages could be digitized for $100 to $200 per title. Spread over the millions of units sold, the production costs get very small. A digital media company that converts print content to digital content, Aptara lists both Amazon and Random House as customers on its Website.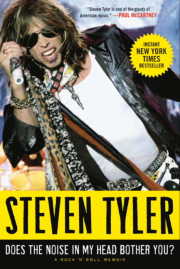 It's worth pointing out that production costs fluctuate, increasing with the complexity of the book. Panchanathan explains that a "complicated" title can cost anywhere from $1000 to tens of thousands of dollars. What makes a book complicated is detailed graphics, multimedia, and content that takes advantage of specific features of the hardware e-reader. And while trade books are the most popular for conversion to digital, Panchanathan is seeing an uptick in textbooks and scientific and medical books, which could prove more costly to produce.
So what's the cost of an e-book? "I don't think you can boil it down to one number," says Panchanathan.
Whether it's a mass-market fiction novel or a medical textbook, should an e-book's price reflect the costs of "saving as" the digital format? Consumers say yes, but publishers say no. From the publishers' point of view, e-book costs go beyond production, including the cost to acquire content from a writer, the cost to promote the book, and even the cost to sell the book.
A spokesperson for HarperCollins Publishers says via e-mail that these nonproduction costs have been spread primarily across the hardback format, but that's beginning to change as sales of e-books increase. "In the next few years we'll see a shift in structure. While warehouse, inventory and shipping costs will be reduced as e-book sales increase, we'll focus more on marketing."
About 20 percent of the books that HarperCollins sells are e-books. Fiction, especially romance fiction, is its best-selling e-book genre. The company recently launched Bookperk, a site that offers merchandise and live-streaming events as a way to better connect authors and readers. It is also creating video- and audio-enhanced e-books.
And what will happen when books go digital first, or digital only?
Forrester's McQuivey explains that, in the future, when publishers sell digital books first, they will look to the digital vehicle as a way to get their costs back and the price of the e-book will have to reflect this increased burden.
So what are the total costs of producing an e-book versus a hardcover book? In her article, "Math of Publishing Meets the E-Book," New York Times reporter Motoko Rich came up with some composite costs of producing an e-book versus a print book. Not surprisingly, the costs of an e-book are lower than for print and they yield more profit for the publisher. But based on her interviews with publishing executives, e-books are not the money-making machine that consumers assume. The money the publisher takes in for an e-book ($9.09 for a $12.99 e-book) is lower than for a print book ($13 for a $26 list-price book). And the $3.25 that Rich calculates that it costs to "print, store, and ship" on a "typical hardcover" is only 13 percent of that list price. After the retailer's cut, author royalties, production costs, and marketing costs, Rich estimates that the publisher is left with $4.05 for a hardcover book and with $4.56 to $5.54 for an e-book before overhead costs.
As has happened with digital music and movies, e-book prices will likely drop below print book prices, but they may not drop as low as consumers are hoping.
Next: New Opportunities for Pricing; New Publishing Formats
New Opportunities for Pricing
So what will be the future pricing of e-books? A new wave of publishing, one that doesn't think of e-book sales in terms of hardcover sales, is proving that high-quality, high-profile content can indeed be priced lower than the $12 to $14 of agency-model-priced books. These companies are smaller, leaner, and taking advantage of the lower costs of digital publishing and the powerful distribution mechanisms of Amazon.
And anyone can take advantage of Amazon's self-publishing services such as CreateSpace and Kindle Direct Publishing.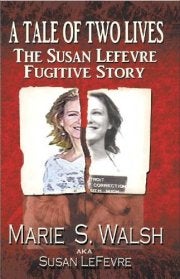 "The newest crop of best-selling authors, including Amanda Hocking (Trylle Trilogy),who has published her books through both Kindle and CreateSpace, and Marie Walsh (A Tale of Two Lives–The Susan LeFevre Fugitive Story), who chose CreateSpace to bring her book to market, entered the publishing world via the indie route–and found incredible success and fame," says Melissa Kirmayer, director of Kindle content at Amazon.
This spells trouble for traditional publishers, who used to control where books were sold. Now that authors can distribute their own work through Amazon, they no longer need big publishers to open those doors.
"Gatekeepers can't do their job when there is no gate," says Seth Godin, founder of The Domino Project, of the decreasing relevance of big book publishers for some authors, such as himself.
Godin knows publishing. His book Permission Marketing: Turning Strangers Into Friends and Friends Into Customers was published by publishing giant Simon & Schuster in 1999. He is the author of 13 books and founder of several Internet startups including Squidoo.Godin launched The Domino Project in January 2011 as a publishing company that distributes print and digital books through Amazon. The Domino Project says that it's a departure from traditional publishing in its lower costs and faster time to market. Most important, it doesn't see the sale of an e-book as a lost sale of a hardcover, where the publisher needs to make as much money from an e-book as from a hardcover book.
"If you have a mindset of scarcity, it makes perfect sense to charge $20 for a Kindle book," says Godin about agency-model pricing. "We are choosing to have the mindset of abundance."
The Domino Project, which publishes books about realizing success, reins in marketing costs by finding books that appeal to the existing reader base.
"I've over the years assembled this tribe of people," says Godin. "I wouldn't do as well with a cookbook."
Godin's interest in working with Amazon is not only because of its distribution system and the popularity of the Kindle, but because Amazon knows what its users like.
"If you buy six books on woodworking, Amazon knows that, and you [the consumer] want them to know that," says Godin.
Right now, the Domino Project has released two books, Do the Work by Steven Pressfield (the author of The Legend of Bagger Vance) and Godin's own Poke the Box. Several more books are in progress. The Kindle edition of Do the Work is free, while Godin's own Kindle book costs $7.99. This Kindle edition actually costs 48 cents more than its hardcover edition, which is still well below the standard price for new hardcovers. Godin's goal is to price his books so that they can be an impulse buy.
New Publishing Formats
E-books have not only created more options for pricing, but they have created more options for creating the book itself. Nicholas Croce, a literary agent and president of the Croce Agency, says that some smaller publishers are experimenting with selling chapters of books or smaller-format books digitally, since the digital format is not constrained by standard book sizes or lengths.
John Tayman is one such entrepreneur who found a niche. Tayman was a long-time magazine editor for publications such as Men's Journal and Outside, and he also authored a book called The Colony: The Harrowing True Story of the Exiles of Molokai. He began to notice that the stories that interested him fell somewhere in between full-length books and magazine feature stories.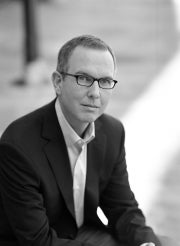 "I began to think about a publishing company that focused on that space between traditional books and magazine articles," says Tayman, "As a reader and a writer, I knew that there were stories that wanted to be told at their proper length."
Tayman's vision predated Amazon's and Barnes & Noble's online stores and hardware readers, so initially he lacked a distribution platform, but once technology caught up with him, conditions were right to launch Byliner. Byliner has two components: new content called Byliner Originals as well as the site Byliner.com, which allows people to discover and discuss authors who publish in this content niche. The full site launches in a few weeks.
The first two Byliner Original stories–Three Cups of Deceit: How Greg Mortenson, Humanitarian Hero, Lost His Way by Jon Krakauer (best-selling author of Into Thin Air) and Into the Forbidden Zone: A Trip Through Hell and High Water in Post-Earthquake Japan by William T. Vollmann–enjoyed status as the first and second best-selling nonfiction titles respectively on Amazon. They are priced at $2.99, and the flexibility of the digital platform allowed them to be published fast enough to take advantage of the newsworthiness of these stories. Tayman says that there are more than 20 Byliner Originals in the pipeline right now, and ultimately intends to release a new title every 7 to 10 days.
According to Tayman, Byliner.com will curate and catalog "25,000 of the best feature articles ever written." Readers will be able to discover, bookmark, and discuss the content on Byliner and will be sent to the article's source for full content. While this ability to discover and cross-discover books is available on sites like Goodreads and Shelfari, there is no comparable catalog and social network for long-form journalism. As a writer of long-form stories, Tayman was satisfying his own need.
"As a writer, I wanted to direct connection to my audience," says Tayman.
Pricing Books Like Angry Birds
Independent authors–without agents, publishing deals, or marketing dollars–face radically different pricing concerns than traditional publishers and publishing startups like Byliner and The Domino Project. They are pricing against all the other entertainment that readers want to buy.
"They are competing with $4 film rentals or 99-cent apps such as Angry Birds," says Brian Felsen, president of BookBaby, the newest indie venture of CD Baby.
Just as CDBaby caters to indie musicians, BookBaby caters to indie writers. Six months out of the gate, BookBaby is digitally distributing about 2000 books by independent authors. BookBaby lets authors set book prices, and makes its money by charging $99 for digital conversion and distribution through Apple iBookstore, Barnes & Noble.com, Sony's Reader Store, and Amazon.com. After the first year, BookBaby charges the author $19 annually for continued distribution and offers other paid services such as cover design ($99 to $199), and, soon, Web hosting. In the end, the author keeps all profits.
The evolution to digital will differ by publisher. Hachette's Thomas anticipates, "Some print runs will decline, some will expand, and new readers (who were not previously regular physical book buyers) will enter the market because of the digital revolution."
And only time will tell where in the pricing spectrum–from best-selling $25-plus hardbacks at one end to 99-cent music downloads at the other–e-book prices will settle. Some argue that there's no incentive for publishers to cut prices. Despite the public protests, people are buying e-books in droves. Others point to the inevitable downward trend of digital content prices.
"It's still a little bit like the Wild West out there," says Brian Felsen of the current digital publishing landscape. But who lassos whom–publisher, retailer, or self-made author–remains to be seen.