At least one Microsoft investor isn't happy with chief executive Steve Ballmer's performance. David Einhorn, hedge fund manager for Greenlight Capital, called for the Microsoft chief to step down on Wednesday during a speech at an investor conference. Ballmer's presence is the biggest drag on Microsoft's stock, according to Einhorn. The high-profile investor also blamed Ballmer for wasting billions on research and referred to Bing as a "sinkhole," according to The New York Times. Microsoft's stock is widely considered undervalued at under 10 times its expected earnings, according to Reuters.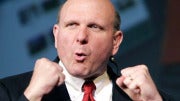 Calls to rid Ballmer from Microsoft's helm are nothing new, and similar issues were raised as recently as late 2010 after Microsoft's board reportedly penalized Ballmer by slashing his annual bonus by 50 percent. The board reportedly punished Ballmer in response to Microsoft's shrinking smartphone market share and the Kin fiasco.
But is dumping Ballmer a good idea? Here's a look at a few pros and cons.
Con: It Could Be Worse
Who is the heir apparent if Ballmer steps (or is pushed) aside? It's easy to blame Microsoft's problems on Ballmer, but it will be harder to find a competent replacement. Ballmer's not irreplaceable, but a CEO switch-up is not a cure-all for Microsoft's stock price.
Pro: Ballmer's Solid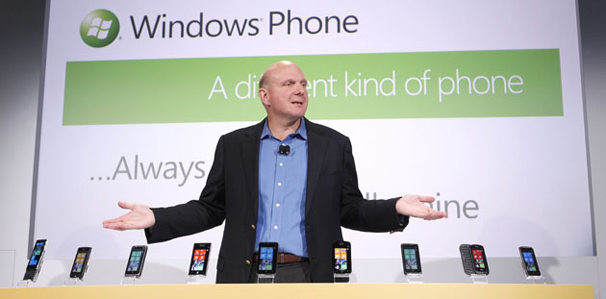 Despite the downward spiral of Microsoft's stock, the company is still making money and producing some great products. The company reported a 31 percent jump in revenue for the quarter ending March 31. Kinect recently became the fastest-selling consumer electronics device of all time. Windows Phone 7, despite its lackluster popularity with users compared to Android and the iPhone, is still a solid platform that's on the verge of getting a massive upgrade with Mango. Windows 7 sold 350 million licenses in a shorter time frame than Vista, and the hype around Windows 8 is getting bigger every day.
These are all strengths that don't appear to be reflected in Microsoft's stock price. Let's not forget Einhorn is complaining mostly about the value of Microsoft as an investment. Problem is, stock prices are more about perception than balance sheets.
Con: Microsoft is Missing the Boat
The flip side of Ballmer's solid performance is that Microsoft's success is based on legacy products such as Windows and Microsoft Office. These are products now under threat from cloud services such as Google Docs and new popular computer form factors including tablets like the iPad. Microsoft has made strides to move into the cloud with Microsoft Office Web apps and the company plans to target the tablet market in the coming months. But it's not clear whether Ballmer's leadership can move Microsoft's core business off of the desktop and onto mobile devices and the cloud.
Con: Jobs-itis
If Microsoft has a hard time finding a Ballmer alternative, the company might be tempted to look for a Steve Jobs-like figure to run the software giant. Jobs is seen as a visionary and a brilliant product guy, which is exactly what Microsoft needs to reinvigorate the company, right? Apple is often pointed to as the source of all the company's woes with hot products such as the iPhone and iPad threatening Microsoft's mobile and desktop computer businesses. Einhorn said during his talk that Ballmer failed to see Apple's popular iOS devices as a threat to Microsoft. It might seem like the best strategy, then, to reach for a Steve Jobs clone.
Despite frequent comparisons between the two companies, however, what works for Apple is unlikely to work for Microsoft. But with so much adulation heaped on the chief executive of your historical rival, it would be hard not to try and seek out a Microsoftian equivalent.
Pro: No More Sweaty Steve
Can you tell the difference? I can tell the difference, can you tell the difference?
Con: No More Sweaty Steve
Bloggers, journalists and critics are still mourning the loss of Eric Schmidt as Google's CEO, if Ballmer goes who will online hacks have left to kick around?
Will 2011 be Ballmer's last stand? Maybe, but let's not forget people were making similar arguments about Ballmer in 2006 and the world's most excitable CEO is still standing.
Connect with Ian Paul ( @ianpaul ) and Today@PCWorld on Twitter for the latest tech news and analysis.