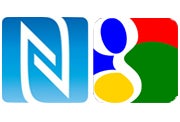 Google announced its wireless payment system on Thursday called Google Wallet that makes it possible for you to turn your phone into a wireless credit card. Sounds great, but experts say billfolds and credit cards aren't going anywhere anytime soon.
Thanks to the wireless standard called Near Field Communications (NFC) Google Wallet can act like a credit card allowing you pay at the register simply by waving your phone in front of a NFC reader. But Google faces an uphill battle with its Google Wallet, say experts. Despite impressive partnerships trotted out by Google Thursday that included Citi, MasterCard, First Data and Sprint, it's still not clear why consumers or merchants should jump onboard, says Bob Egan, an analyst with Sepharim Group.
"I think the biggest issue has been 'so, what?'" Egan says. He continues, both consumers and retailers need to be incented to adopt NFC wireless payment systems and right now they are not.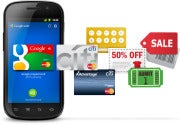 Google's NFC Pitch to Consumers
To entice consumers into using Google Wallet, Google is pairing its Google Offers (a Groupon-like deals program) with a loyalty rewards and purchase points programs tied to Google Wallet. Google says daily deals and coupons will be sent to people's inboxes. Google Wallet, an app that runs on your Android phone, stores your credit card information as well as loyalty rewards, purchase points, and earned Google Offers. This allows Google Wallet users to skip pulling the loyalty cards and coupons out from their pocket and instead whip their phone out and wave it in front of a NFC reader when making a purchase. All points, discounts, and Google Offers are electronically stored.
Loyalty and discount programs, couponing, and membership services can all be incorporated into an NFC increasing appeal for the end user, says Deepa Karthikeyan, an industry expert with Current Analysis.
These programs could be significantly easier to use than traditional equivalents and save users time and money over paper and plastic coupons and rewards programs.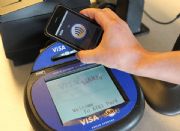 Google's Pitch to Retailers
Is this enough to make Google Wallet mainstream? Maybe not, says Egan. "It doesn't matter what technology you put into cell phones, it (also) has to bring value to retailers," he says. He sees Google Wallet's success pinned to a chicken and egg dilemma – NFC readers need to be ubiquitous at retail points of purchase to make it worthwhile for consumers to download the NFC app to their phones.
Past attempts to popularize NFC payment systems have had limited success. Mastercard's PayPass (based on NFC technology) haven't really translated into increased sales for retailers. The main selling point of PayPass has been faster transactions. PayPass NFC transaction only takes a few seconds – just tap your PayPass credit card or dongle next to reader for payment (no swiping or signing required).
Unless you're dealing with incredibly high numbers of customers the speed of checkout isn't going to make much of a difference, Egan says. Credit cards aren't as speedy as NFC but they're speedy enough.
Debbie Arnold, Director of the NFC Forum, a non-profit group dedicated to promoting NFC technology, sees things differently. She says Google's foray into NFC marks a turning point for the technology. "Having put core specs in place over the last few years we're now starting to see the devices put into place. It's exciting to have all this new capability."
Google Wallet Benefits Google
Whereas credit card companies in the past had hoped NFC technology would help them make money off transaction fees, Karthikeyan says Google is looking to make money off its usual staple: data.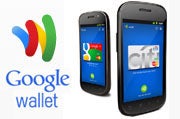 Google views Google Wallet no so much as a way to earn money off transactions, but rather as a way to tap into the lucrative mobile advertising space. Egan echoed the sentiment:
"What we're talking about here is consumer data being the next big currency. Imagine Google having no competition and being able to track what you buy."Egan says.
Concentrating on data could give Google several advantages over credit card companies. For one it could undercut them on price. The point of sales devices for credit cards are an expensive initial investment and Egan speculates that Google could get serious by subsidizing the cost of NFC reading devices for retailers or even giving them away free.
Google Privacy and Security Hurdles
There are still problems to solve however. Egan warns that there are still privacy and security issues to be solved around Google's data collection.
Several security standards from the likes of Sony Ericsson are still battling it out at the moment to act as Trusted Service Managers, securing the payment information of NFC transactions from end to end. Just as importantly, NFC is going up against some pretty entrenched competition with credit cards and banks unlikely to want to give up their lucrative place in the market. By partnering with Mastercard Google's signaled that it wants to work with the competition and not fight them.
Interest in NFC is gathering momentum. On Monday Square announced Card Case, its card-less transaction system for phones. Add in the persistent rumors that Apple's going to launch the iPhone 5 with NFC later this year and it's been a big week for mobile payments.