Using Google to search for airline flights just got a little easier. The search giant announced Friday that it's adding flight schedules to travel-related searches.
"If you have a particular destination in mind, you can now quickly find out which airlines serve that specific route and when they fly," writes Google software engineer Petter Wedum on the company's Inside Search blog.
Let's say you enter "flights from LAX to New York" (without quotes) in the Google search window. The results page's first match (below the ads) reads: "Flights from Los Angeles, CA (LAX) to New York, NY (all airports)."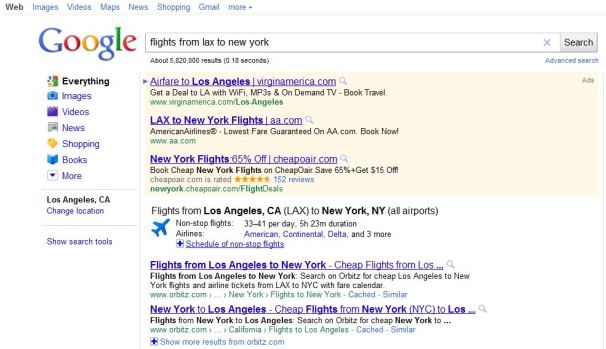 To view the flights, click the + icon that precedes "Schedule of non-stop flights."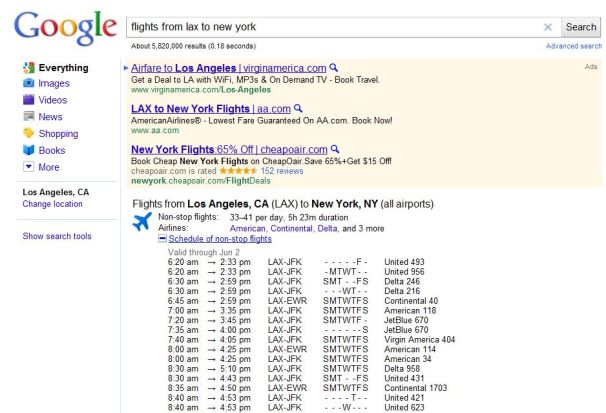 You can also view the destinations of all non-stop flights departing a particular airport. Enter "flights from LAX," for instance, and here's what you'll see: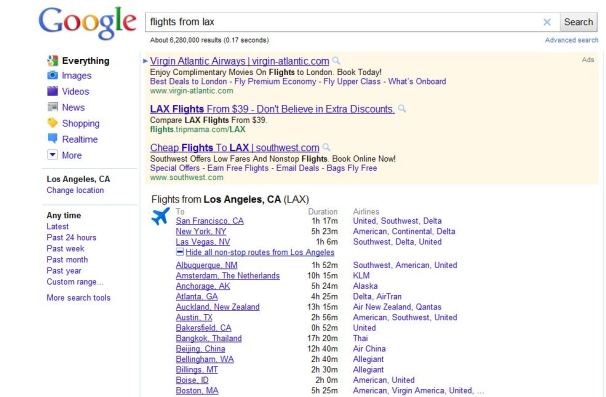 The addition of flight schedules is part of Google's plan to add more useful information beyond the traditional 10 blue links to its search-results pages.
And how does Microsoft's Bing compare? The "flights from LAX to New York" search displays a screen similar to Google's (see below). To view flight and fare information on Bing's travel site, click the "Find Flights" link.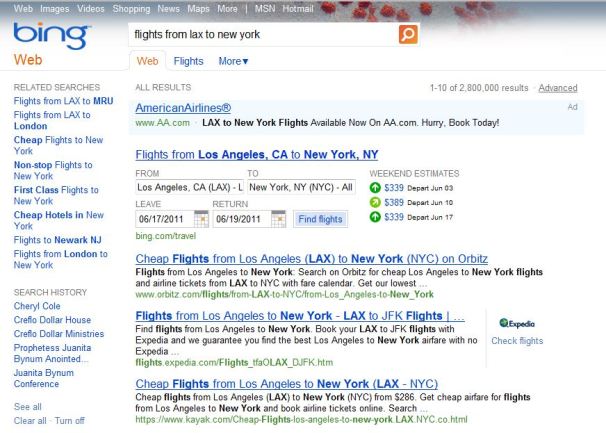 Google's flight-schedule feature is fairly limited at this point, but it should improve as Google incorporates search tools from ITA Software, a company that organizes airline data. The U.S. Department of Justice approved Google's purchase of ITA in April.
Contact Jeff Bertolucci via Twitter (@jbertolucci ) or at jbertolucci.blogspot.com .