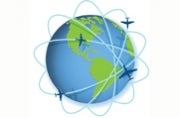 The first thing I did when I woke up this morning was pick up my BlackBerry from my nightstand and check e-mails as I walked downstairs to have my first cup of coffee. Even though it was Saturday, I responded to work e-mails from New Zealand and California, which are in time zones 10 hours ahead and nine hours behind, respectively, from where I sit in Europe.
I also responded to personal Facebook comments I had received in my inbox that were part of a silly, profanity-laced debate about whether stand-up paddlers should be allowed to surf at a favorite local surf spot.
I did all of this before I sat down to breakfast. Throughout the day, I checked my smartphone at least every hour, which I do all day long, seven days a week, all year.
According to a study by mobile service provider iPass, my smartphone usage is a bit extreme, even though the company says that the vast majority of mobile workers check their smartphones during their "downtime." The study doesn't offer much qualitative analysis about whether such smartphone usage away from the workplace is good or bad, but it sheds light on an always-on phenomenon that began less than a decade ago.

Only 31 percent of mobile workers check their smartphones upon waking, according to iPass, and I am part of that sizable minority. The company said its study reflects "an end to downtime," since its statistics show that 91 percent of mobile workers use personal downtime to check their smartphones.
The survey of 3700 mobile employees at 1100 enterprises also revealed that 38 percent of mobile workers wake up during the night to check e-mail, and that 61 percent sleep with their smartphones.
Among the more extreme smartphone users, nearly 30 percent of mobile workers check their smartphone every six to 12 minutes during downtime. And equally surprisingly, 38 percent wake up during the night to check their smartphones.
Twenty-nine percent of those surveyed said mobile technology was a source of friction in their personal relationships. But as far as that statistic goes, it should be obvious that your better half is not going to appreciate if you are texting, chatting, Tweeting, or whatever at the dinner table or in bed every several minutes.
I am not sure what to make of iPass's limited analysis of the stats. It says that mobile employees use smartphones to become more productive by remaining connected 24/7 and that they work an average of 240 hours more a year compared to their non-mobile counterparts. Steven Wastie, iPass senior vice president of marketing, said that while always-on mobile usage is "not without relationship costs, the majority of mobile workers are highly responsive and ready to be engaged outside of traditional office hours."
Workplace psychologists will probably say that workers who are constantly checking and sleeping with their smartphones all day and in middle of the night when they should not be sleeping is not a good thing. But where do you draw the line between work, downtime, and play? Like anything else, it's up to the individual to determine what is right for them. I happen to enjoy my work, so checking work e-mail even on a Saturday upon waking doesn't make me unhappy. When I don't feel like working I ignore my work-related inbox. And, of course, I really want to use my Blackberry to interact constantly with my network of friends in a way that was not possible just a few years ago.
You might say that work and smartphone usage should be separate, but why? Obviously, if you are an employee and you have a boss that says you must be always-on, then I would say it is time to fire that boss. But if you enjoy your work, why not?
I am sure that the outcry of how work is continually encroaching on what is supposed to be downtime will only become bigger, but if you are doing what you want to do, why is the act of constantly combining work and play such a bad thing?
Bruce covers tech trends in the United States and Europe, and can be reached through his Website at www.brucegain.com.