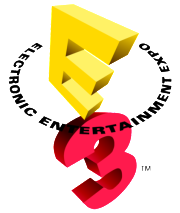 Next week, the video game industry will descend upon downtown Los Angeles for the E3 expo, an annual trade show with gaming's biggest publishers and hardware makers. It's going to be a hectic show, with lots of new gaming systems and the sensory overload of countless video games in every corner of the L.A. Convention Center. No E3 is without surprises, but here are the top 5 safest predictions for E3 2011:
'Project Cafe,' or Nintendo's Next Console
Ever since Nintendo confirmed that it's working on a Wii successor for 2012, the rumor mill's been buzzing with what sounds like some fifth-grader's bizarre fantasy game console: A touchscreen controller! With a front-facing camera! And a stylus! And 3D support! Crazy powerful! Whatever this so-called "Project Cafe" entails, it'll be revealed in full at E3 2011, and playable to boot.
New life for Kinect
Microsoft's Kinect, a motion-detecting camera for the Xbox 360, was a holiday hit that has sold more than 10 million units to date. But you wouldn't know it from Kinect's software lineup, which so far has a meager 26 games available. Microsoft promises to triple that number in 2011, with lots of games to show off at E3.
Sony NGP: A name and some games
Sony gave a sneak peak of its next-generation portable, or NGP, to a handful of journalists last fall, but E3 will be its big unveiling, with actual in-development games to play. Expect firm launch details from Sony, along with a better name than "NGP." PS Vita, perhaps?
Mobile's arrival
Mobile gaming has taken off over the last few years, but it never really gets a fair shake at E3. Now, major publishers are embracing iOS, Microsoft's got Xbox Live on Windows Phones and Sony Ericsson has the Xperia Play. This could finally be E3's mobile moment.
And of course, games galore
Once you get past the big hardware news and industry trends, E3 is all about big, loud and violent video games. Activision's Modern Warfare 3 will be a big attraction, as will EA's Mass Effect 3. Sony will make a splash with Uncharted 3, and I'm expecting to see Halo HD out of Microsoft. But my most-anticipated E3 game is Dark Souls, the spiritual successor to Demon's Souls, arguably the greatest game of 2009.
Follow Jared on Facebook and Twitter for even more tech news and commentary.