Sometimes you get the feeling that the bills keep coming and they won't stop until you're dead. And sometimes, even then, the bills keep coming.
The Los Angeles Times reported on the sad and true case of Betty Howard, who received bills from Verizon even months after she died of breast cancer. Verizon initially charged Howard $110.80 for missed payments on her Internet service, even though Howard's residence, after repeated calls to customer service by her daughter-in-law, Marilynn Loveless, was never actually connected to the Internet. After learning of Howard's death, Verizon cut the bill to $54.82 — but still turned it over to a collection agency.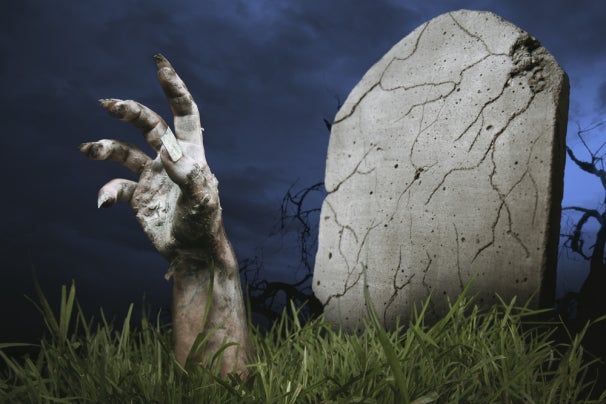 The bills didn't stop there. Loveless had put her mother-in-law's Internet service on her personal credit card, so even though Verizon never delivered broadband Internet and the account in question was associated with a dead person, Verizon still demanded $81.26 for the service package, which it reduced to $42.75 out of consideration for the circumstances.
After much haranguing from both Loveless and The Los Angeles Times, Verizon eventually removed all charges associated with Howard's account. A Verizon spokesperson told the newspaper that it strives to make sure its customers are "heard" but that "…there are circumstances where mistakes are made. No one is perfect."
Perfection — especially in customer service — is an impossibility. But this isn't Verizon's first bout with grave-digging:
The legality behind canceling a deceased person's account varies, and the policies at individual companies shift. Still, this is a ghastly occurrence that will most certainly happen again and again. Maybe it's that corporate customer support is too reliant on prefab scripts, have shoddy training, or that staffers simply don't have the financial incentive to effectively problem-solve and carry an individual situation to resolution. Either way, it's enough to give the average consumer pause — and wonder when, exactly, the bills are going to stop.