Apple's Worldwide Developer's Conference will kick off next Monday, June 6. As always, there is plenty of speculation about the announcements to be made at the 10am PST Jobs & Co. keynote. You can expect to hear about the next major revision of iOS- which if Apple hopes to keep an edge on Android's growing market share, should come with a host of drastic improvements. Here is my Top 5 wish list for iOS 5 announcements at WWDC.
1) Wireless Data Syncing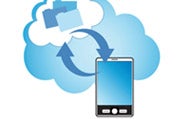 This is definitely my #1 Android-envy feature. While having to plug in a USB cable in order to backup and sync data to my laptop is obviously not a huge deal, it would be nice if it "just worked." Apple, while you're at it, it would be nice if you could send debug builds to development devices in Xcode without plugging in. I won't hold my breath on that one though…

Apple has already confirmed that they will be launching their iCloud service for WWDC. We already know that iCloud will probably allow users to access their music from the cloud, but it would nice if you could sync all app data too. Imagine taking a photo or video on your iPhone and it automagically syncs to your iPad.
2) Better Maps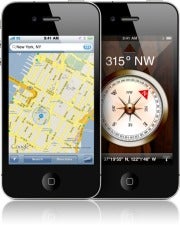 Maps.app has been largely unchanged since its initial inception. While Apple has been reported to have bought several mapping-service companies such as Placebase.com and Pushpin.com, I don't really expect a Google-less Maps.app any time soon. It would be nice to have bike directions and built-in turn-by-turn navigation finally.
3) Push Notification Revamp
The current push system in iOS 4 works fine, but definitely leaves something to desire. Specifically, viewing past notifications seems to be glaring omission in the current implementation.
4) Widgets and/or Multi-tasking bar customization
Having to exit your app and navigate through Settings.app to change the screen brightness on an iPhone can be ever-so inconvenient. However, simple, often-used tasks such as that might be well suited for a widgets interface, similar to Dashboard in OS X. Having said that, the overall app paradigm works great and introducing widgets may just be overkill. Having the multitasking bar be customizable might be a quite sufficient solution. For example, I'd much prefer a brightness slider to the volume slider in the multi-tasking bar, since there are physical buttons for that.
5) Improved Multi-tasking
Most users don't realize when they have 30 apps running at the same time, then they complain about performance. Perhaps a counter of currently running apps in the status bar, or at least a more obvious way to quit apps is due.
Share your iOS 5 wish list in the Comments!
Mike Keller is GeekTech's resident iOS Developer nerd. Catch Diary of a Developer every Tuesday here at PCWorld's GeekTech blog.