Rumor has it that Twitter CEO Dick Costolo will announce a new photo-sharing feature for the microblogging service tomorrow at the D9 conference.
Currently, Twitter users who wish to post photos in their tweets must host them elsewhere, using services like Twitpic, Yfrog, Instagram and Flickr. In these cases, users include links to the photos within their tweets.
In March, Twitter's director of platform Ryan Sarver issued a message to developers saying they should no longer "build client apps that mimic or reproduce the mainstream Twitter consumer client experience." Twitter then announced in May it would purchase the Twitter management platform TweetDeck, in a combination of stock and cash for $40 million.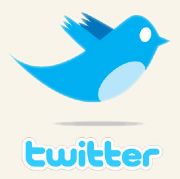 Whether the new Twitter sharing application will service similarly to existing third-party applications is yet to be seen. But even if Twitter doesn't reinvent the wheel, the advent of native photo-sharing functionality could go a long way toward normalizing image sharing across the platform, especially for small and medium sized (SMBs) business owners who don't have the time or desire to dabble in third-party applications.
For SMBs, the new service could make posting and sharing images via Twitter more simple and streamlined. While Twitter has yet to announce any details on the service, SMB owners should begin considering how they might better integrate an image-sharing strategy into their Twitter campaigns.
Use high-quality pictures. This doesn't mean high-resolution photos (smartphone pics are okay), but post images of your business, employees, or products that you would be proud showing off the anyone–because they might just reach anyone.
Don't spam. Snapping a pic of every product the company offers and pushing it onto your followers is a good way to get unfollowed.
Get everyone involved. Let's face it, communicating on Twitter can take up the whole day. Lighten the load by setting clear guidelines for images and other communication, and let employees snap and share pictures on your company's behalf. But stay involved and make sure both the images and pictures seeping out of your Twitter account are in line with your company's values.
Have a conversation with your images. Designing a new shoe? Snap a pic of the prototype and ask your community to weigh in. Take their input seriously. Chances are, they'll be the folks buying the product.
Twitter's TweetDeck purchase may also lead to more robust microblogging tools.

Tell your story. Don't have a fancy product to capture and share? Don't worry, share your company's story. Twitter is a place where the traditional rules of business dialog have been blown open. So stop worrying about "promoting" your business through Twitter, and begin sharing what you find inspiring, challenging or compelling about your organization. Maybe an employee left you an encouraging note, or you took everyone to an impromptu happy hour. Snap and share.
Respond. Because many SMB owners have limited time to spend on social media sites like Twitter or Facebook, there is a tendency to share, but not respond. This is a wasted opportunity. Even for SMB owners with limited time, responding to inquiries or concerns is an incredibly powerful way to strengthen existing relationships and broaden your appeal. Snapping a picture to address concerns or answer questions about your products will demonstrate that you're willing to make the extra effort to engage.
In short, just because you'll be taking a picture and sharing it on Twitter doesn't mean the norms of the community are thrown out the window. Share, be personal, and respond.
Ilie Mitaru is a culture and business journalist and an occasional entrepreneur. He is the founder of an alternative business magazine, Stake, set to launch in June.