The group of anonymous hackers that posted a fake story proclaiming Tupac Shakur is alive and well in New Zealand on PBS' website might now be targeting Sony.
Lulzsec apparently infiltrated Sony this morning for a second time, or so the group claims on its Twitter account.
"Our recent attention surge has prompted us to make the next Sony operation more classy," the group tweeted this morning, claiming to be hacking into the company's chat servers. "…we're just picking off their IRC servers, letting them scramble around, then picking them off again."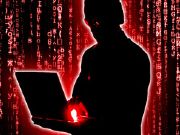 Even before the PBS attack, the group had been hyping another planned attack on Sony to follow-up its assault on the company's BMG website in Japan last week, saying in a May 27 tweet, "working on another Sony operation…this is the beginning of the end for Sony."
Lulzsec took credit for the PBS hack over the weekend, claiming it was in retaliation for a Frontline documentary on WikiLeaks that the group says "painted a negative picture on WikiLeaks."
"While our main goal is to spread entertainment, we do greatly wish that Bradley Manning hears about this, and at least smiles," one of the hackers, going by the name "Whirlpool," told Forbes. Manning is the whistleblower implicated in giving information to WikiLeaks.
The fake Tupac story was apparently an afterthought to the attack; the original idea had been to post a list of user names and passwords that PBS and affiliate station staff use to access and change their own sites.
Lulz has said it has had nothing to do with the other recent attacks on Sony that brought down PlayStation Network or the much-publicized group of hackers known as Anonymous. Instead it says its interest in targeting Sony has to do with the company's music divisions rather than gaming. In response to another Twitter user who blamed the group for the PSN hacks, Lulzsec tweeted:
"Hey jackhammer, you know Sony isn't just gaming, right? We're going after this thing called 'music'; heard of it? Google it."
Sony has yet to respond to reports of its chat servers being hacked.