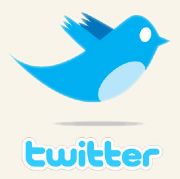 Ahead of what could be a major boost for the microblogging site next week at Apple's Worldwide Developer Conference, Twitter on Wednesday said that it had partnered with Photobucket to offer photo attachments to tweets directly from the Twitter homepage.
Photobucket's servers would be used to store images sent in by tweeters, although the actual service itself appears to be managed directly by Twitter. The company expects the feature to go live in "the next several weeks," according to a post on the Twitter blog.
There are a host of popular photo sharing sites out there, with the most commonly used ones being TwitPic and YFrog. With Twitter now going forward with plans to bring the feature in-house–and on the front page no less–it puts companies like these at a major disadvantage.
Twitter would now be in direct competition with these partners. This is being done for good reason though, if the rumors are to be believed. TechCrunch reported Tuesday that Apple will announce a new 'Send to Twitter' option for photo sharing within iOS 5 when it debuts at WWDC next week. Thus, an in-house solution would be necessary.
It isn't stopping there, either. Twitter co-founder and executive chairman Jack Dorsey also announced that the company was also in the process of securing deals with wireless carriers worldwide to allow users to send pictures to the microblogging service by picture messages from their phones, much like users can currently text tweets in.
A Search Makeover
Twitter is also giving search a makeover: Results would now include links to photos and video posted on the service where relevant. In addition, a new version of the add-on for Mozilla Firefox would also allow for searching of Twitter user names and hashtags directly from the address bar.
For more tech news and commentary, follow Ed on Twitter at @edoswald and on Facebook.