Hi I'm Mark; I'm an editor at here at PCWorld magazine and PCWorld.com. A couple of years ago, I wrote a piece called "The Funniest Sites on the Internet." The response was fantastic. Now that the Rapture has been postponed for another few months, I figure we should all breathe easy and maybe have a few laughs. To help, I've put together another collection of the Web's funniest sites–a 2011 edition, if you will. So set aside three hours of your busy workday, and follow the links to the sites discussed below. Note: Some of these sites contain naughty words and adult themes. If you are offended by such things, please click here. Now off we go.
Truly Funny Sites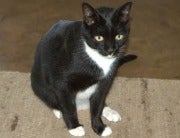 David Thorne is a comedian who writes a funny blog called 27b/6. He also has a book on the New York Times bestseller list. Before you click the URL, sample this little exchange between David and the lady who works downstairs from him at a (fictional) design firm and has lost her cat. David will help out by making a "lost cat" poster. It's called "Missing Missy." Other entries include "Tom the Sad Caveman," "Sponsor a Black Boy," "Nigerian Sex Scam," "Bill's Guide to the Internet," and "I Wish I Had a Monkey." Collect all three!
This site just makes me feel good. Sometimes when you order a special birthday cake from a baker, it doesn't turn out like the picture the baker showed you. "Here's the picture of the birthday cake you ordered, Mrs. Stevenson. And here is the cake I made for you. What do you mean it looks like a red pig lying on a bed of doo?" Enjoy.
Here's a site featuring angry people writing angry notes about things they're angry about. And it's funny. And angry.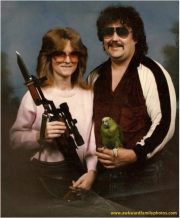 Yeah I know this one is a little old, but I can't get over it. And the site's curators–aided and abetted by their fans who send in photos–are relentless: They keep adding new stuff. And in case you haven't seen it before, you can start with the Awkward Family Photos Hall of Fame.
Regretsy takes a well-aimed jab at the popular (and often ridiculous) handmade goods online market, Etsy. In short (as its FAQ points out), Regretsy functions as the Fail Blog of handicrafts. Regretsy also exposes–and ridicules–all the people on Etsy who say they're selling handmade goods when they're really selling crap you could find in a bin at Ace Hardware.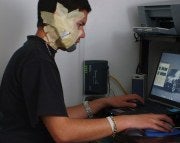 I like this collection of funny news and funnier commentary because it deals mainly with geek stuff–you know, like computers and Star Trek and whatnot. We've been talking around the office about the new World Health Organization report that cell phone use causes pregnancy, er, cancer–and wouldn't you know it, Geekologie has a funny story about it today! I especially like the graphic, which I will rip off without permission and post here.
???????
Why do geeks love cats so much? This week, we learn that geeks everywhere like cats that jet across the sky leaving prismatic contrails–like this. See how this group of children reacts to the flying cat that poops rainbows.
I'm not sure why this is funny, but it is. It's a blog. People send in creatively Photoshopped images using a picture of Mad Men's Don Draper (Jon Hamm) crying.
These guys make low-budget films that last about 5 seconds. Some of them have short titles too, like this one: "Live Fast." Some are political, like this one: "A Nation Changed Forever." You can watch a lot of these films in a short period of time because they're so short, see? That is if you can keep from being distracted by the American Apparel child porn that wraps around the content.
Yes, the Onion is, after all these years, still funny. At times, really funny. The Onion has been a go-to site since the Internet's early days, the site that you used to hit four or five times a day between Oreo binges and foosball games when you worked at that dot.com start-up in 1999. Part of what makes the Onion hilarious is how closely the news stories and videos mimic the serious ones you see in "real" newspapers and on cable news. These guys have got it down. And the writing is first rate. Here's a recent video that properly skewers the popular action film: The Onion Interviews 5-Year-Old 'Fast Five' Screenwriter.
Bonus site: If you like seeing the Onion twist the news of the day slightly beyond recognition, you may also enjoy reading outraged responses to those reported events by people who don't realize they're not real. "Literally Unbelievable" collects Facebook reactions from earnest folk who link to stories like "Prince William Divorces Kate Middleton After 5 Weeks" and "Final Minutes of Last Harry Potter Movie to Be Split Into Seven Separate Films" and then add their own disgusted comments. As one angry Facebooker shouts, "WHAT, IS THIS A JOKE !"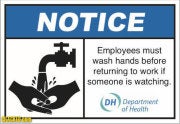 I've heard some of my esteemed colleagues occasionally mention Cracked stories. "What?" I thought, "Cracked is that magazine that's not as funny as Mad, right?" Wrong. Cracked is a burgeoning Website with a comic flavor that, to me, resembles The Onion's. It doesn't do fake news stories, as the Onion does, but it posts little features like this goody from today: "The 5 Saddest Things People Do to Look Smart." And "If Public Service Announcements Were Honest" (see the example image at right).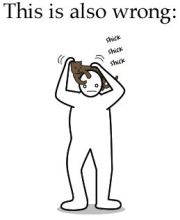 The Oatmeal deals in sardonic humor and maintains a pretty consistent batting average. Usually when I visit the site I find about three stories that make me laugh inside. Not bad, really. Today's most popular story is called "How to Pet a Kitty." Another angry/funny post is titled "Sure thing, I'd LOVE to help you move apartments."
Watching or reading about stupid people doing stupid things is funny. Ladies and gentlemen, Fail Blog.
Here's what it says on the "About" page at Hyperbole and a Half. "Hi. I'm Allie [Brosh]. If I had to explain myself in six words, those words would be 'heroic, caring, alert and flammable.' That's only four words [five, actually]. Oh well, I guess I should have thought of that before I started writing. Too late now. Here, I drew you a picture of a unicorn: [picture of unicorn]."
From Hyperbole's Facebook page: "Hyperbole and a Half is not really a web comic, but it isn't really a blog either. Basically, it has lots of pictures and words and it really tries hard to be funny." Anyway, since I've failed to describe what Hyperbole and a Half is or why it's funny, here's a video its creator, Allie Brosh, describing it on YouTube.
Sort of Funny Sites
Here's one of the many funny videos collected at the Daily What; It's called News Raider of the Day. Whoever that old dude is who breaks into the news interview is my new hero. The Daily What is a sort of mishmash of real-news commentary, human-interest news, and novelty stuff (like the harrowing story today about the baby hedgehog born without spines).
Anybody can post stuff or link to stuff from Reddit, and in the Offbeat section you'll find laughs every time you visit. Today this caught my eye: "Man Seeks Therapy for Sausage Addiction."
Splitsider.com is more like a "the news of comedy" site, but since comedy and comedians are sometimes funny, this site is sometimes funny. One of the stories above the fold today is "Fox News Accuses Jay Leno of Stealing a Joke and Yes I Am Serious." And yes I am serious.
And If None of Those Work, You Can Still Hit These