Twitter has announced a new Follow button–similar to Facebook's "Like" button–that allows users to follow an organization, brand, or celebrity without ever leaving whatever Website they're on. Not wanting to be left behind, Google announced its new +1 button Wednesday.
Twitter made the announcement in a blog Tuesday, saying more than 50 sites had added the new button. These include CBS Interactive, CNNMoney, the Wall Street Journal, the Washington Post, and Wired.
Previously, a business Website had to redirect users to its respective page on Twitter in order to be followed. This made many businesses uneasy because it led traffic–and potential sales–away from their Websites, with no guarantee of getting them back. With the new Follow button, companies can rest assured that users wont be pulled off into Twitter-land and never return.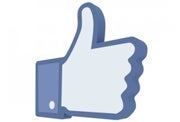 Pronounced "plus one," Google's feature first appeared in late March, appearing next to 2 percent of its English language results in the United States. Now it's being rolled out to larger markets, including Google's very own AdWords. This step also follows Facebook's social ad structure, where a user can approve of an ad being displayed to them. Google's announcement says the +1 button is shorthand for "this is pretty cool" or "you should check this out."
Of course, these are both powerful tools for further social media integration, and companies that employ them effectively can expect greater presence across these platforms. But with every major social company rolling out third-party buttons, companies should also expect to be vying for attention in an increasingly noisy space.
So, what can small and medium sized business (SMBs) without huge marketing dollars do to stand out in an increasingly crowded space?
1. Get the Buttons
First, jump over and install the Twitter Follow and Google +1 buttons on your site. Even though businesses should hesitate to integrate all social media platforms into their outreach strategy, it's a good idea to leverage the three biggest players–Facebook, Google and Twitter.
2. Be Compelling
Second, and specifically for Twitter users, make sure your account is up to date and vibrant when traffic arrives at your site. For example, if you've just bumped up your AdWords campaign and expect an influx of traffic, take that opportunity not only to sell your product or service, but to gain new followers on Twitter through your site. To do this, make sure timely, compelling content is live on your Twitter account.
Even though the new badges allow users to follow a given brand without seeing their previous tweets, when a new follower does come across a Twitter profile, they must receive a compelling first impression. If not, the user is apt to either unfollow or simply tune out the profile in the future.
3. Remind
Finally, offer gentle reminders to your users about the new buttons. They're taking up valuable real estate on your site, so use them or lose them. As a business, let your users know the value of interacting with you across these social media channels, such as through giveaways, sales, industry news and events, and direct interaction with the company. Integration with all social media is becoming more seamless and ubiquitous, but this doesn't mean the rules are changing, just that more people are playing the game.
Ilie Mitaru is a culture and business journalist and an occasional entrepreneur. He is the founder of an alternative business magazine, Stake, set to launch in June.