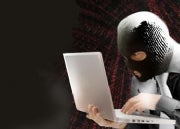 China says it's not to blame for Google's Gmail spear phishing attacks that targeted the e-mail accounts of top U.S. officials. Google had accused China of being the country of origin for a massive hack campaign aimed at gaining personal Gmail login credentials of hundreds of senior U.S. government officials and officials from other countries, but China says the allegations are "unacceptable."
The scam the alleged Chinese hackers used is known as spear phishing, which tries to trick people into visiting a genuine-looking website in order to get users to type in their login credentials. Google said: "This campaign, which appears to originate from Jinan, China, affected what seem to be the personal Gmail accounts of hundreds of users including, among others, senior U.S. government officials, Chinese political activists, officials in several Asian countries (predominantly South Korea), military personnel and journalists."
Google disrupted the attack on its users, saying that victims have been notified and their accounts were secured. "It's important to stress that our internal systems have not been affected – these account hijackings were not the result of a security problem with Gmail itself," Google explained. "But we believe that being open about these security issues helps users better protect their information online."
'Ulterior Motives'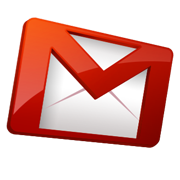 However, Chinese officials are having none of these accusations: "Blaming these misdeeds on China is unacceptable," a Chinese foreign ministry spokesman said, according to the BBC. "Hacking is an international problem and China is also a victim. The claims of so-called support for hacking are completely unfounded and have ulterior motives."
Google's relationship with China has been bumpy for the past two years, to say the least. The search giant took the moral high road in January 2010 when it decided to stop censoring China-based search results after a Gmail attack targeting the accounts of Chinese human rights activists. Recently, Google and China also bumped heads over the company's online Maps product licensing and allegations of deliberately blocking access to Gmail.
Follow Daniel Ionescu and Today @ PCWorld on Twitter
Note: When you purchase something after clicking links in our articles, we may earn a small commission. Read our affiliate link policy for more details.