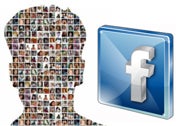 Mark Zuckerberg and Facebook are trying to bring another Facebook-ownership lawsuit to a close. The social networking site filed a motion Thursday asking a federal judge to order Paul Ceglia to turn over evidence which Facebook says will prove that his entire case is a fraud.
Ceglia first filed his claim against Facebook in July of last year, and then refiled the suit this April. Ceglia claims that Zuckerberg signed a contract in 2003 that awarded Ceglia half of Facebook–along with an additional one percent for every day that his website was unfinished past January 1, 2004.
The site was finished on February 4 of 2004, so Ceglia claims he owns 84 percent of Facebook.
Facebook, naturally, has denied these claims and says Ceglia is a fraud. Its motion Thursday seeks the original contract and the e-mails he is using as evidence to prove its defense. The company cuts no corners in getting to the point in the filing: "The contract is a cut-and-paste job, the e-mails are complete fabrications, and this entire lawsuit is a fraud."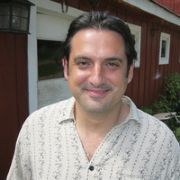 This isn't the first time Zuckerberg has ended up in court over Facebook. The Winklevoss twins sued him in 2004, claiming he stole the idea for the social networking site from them.
The case was settled in 2008 for $65 million, but the twins weren't happy with the payout. They re-sued for further compensation, but were forced to accept $160 million (what their settlement would be worth now) and the original stake in the site that they received.
As for Ceglia, Zuckerberg said in a sworn statement that the two did have talks and did sign a contract. However, this contract was not for Facebook–it was for Ceglia's startup website, called StreetFax. The two sent some 175 e-mails back and forth, but Facebook was never mentioned once, the company said in its filing.
The filing also mentions Ceglia's alleged involvement in property and wood pellet scams in an obvious attempt to portray the man in a negative light in front of the courts. "The fact that Ceglia has spent the past seven years as a hustler … further highlights the fraudulent nature of his claims in this case," it said.
For more tech news and commentary, follow Ed on Twitter at @edoswald and on Facebook.