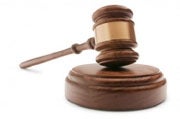 Lawmakers in Tennessee are doing the entertainment industry's dirty work, passing a bill that makes it illegal to share passwords for Netflix, Hulu, Rhapsody or other subscription-based streaming services.
The bill was signed into law by Gov. Bill Haslam and takes effect July 1, the Associated Press reports. As an extension to an existing law against stealing cable or skipping the bill at a restaurant, violations for less than $500 of content carry potential fines of $2,500 and up to one year in jail.
Although the main targets of this bill are hackers, who steal passwords to subscription services and sell them in bulk, ordinary consumers who share passwords with friends and family could also be targeted according to the bill's sponsor, Rep. Gerald McCormick. The recording industry pushed the bill in hopes of cutting back on piracy and getting more people to pay for these subscription services.
But the law is unnecessary for a couple reasons. First, subscription services are meant to be accessed from lots of places. Between computers, smartphones and tablets I already access the streaming music service MOG from six devices, and that number could balloon to dozens in the years ahead. Enforcing the law against consumers may be impossible because normal usage permits access on lots of devices.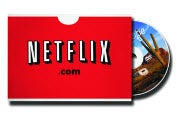 Besides, the ability to stop password sharing already exists without getting the law involved. MOG for example won't let users stream to more than one place at the same time. If you load up some music on a second device, you're automatically signed out on the first.
I don't condone piracy, and I'd like to see streaming services blossom but copyright violations are generally a civil issue. This law turns password sharing into a criminal act, and that seems unnecessarily harsh for services that are capable of protecting themselves.
Follow Jared on Facebook and Twitter for even more tech news and commentary.