Like any good wireless carrier, Verizon Wireless tends to obfuscate the dirty details of its service plans, and it'll make no exceptions for the iPhone 4.
In addition to the Verizon iPhone's on-contract price of $200 for a 16 GB model and $300 for 32 GB, you might run into some other hidden fees and gotchas. Here's a rundown of what to expect:
Wi-Fi hotspot
The Verizon iPhone's surprise feature is its ability to become a 3G Wi-Fi hotspot for up to five other devices, but not for free. Wireless tethering on Verizon's iPhone 4 will cost $20 for 2 GB, plus $20 for each additional GB. The overage rate is twice what AT&T charges for wired tethering, but the base data allotment is separate from your main data plan. AT&T's wired tethering draws on the same 2 GB as your basic service plan.
Visual voicemail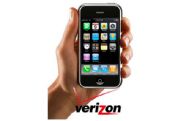 Verizon doesn't say on its website whether visual voicemail will cost an extra $2.99 per month, as it does on all other Verizon smartphones. Shortly after the Verizon iPhone announcement, a customer service representative told PC World that the service will cost extra, but iLounge reports the opposite. In a follow-up call, a representative said there was no other information available. We do know that if you're an existing Verizon customer, you won't be able to bring old messages onto the iPhone. Saving them to a computer will require you to sign up for visual voicemail, at least temporarily.
Activation
Verizon's activation fee is $35, compared with $36 for AT&T. Sometimes, carriers waive activation fees for promotional purposes, but it's not clear whether Verizon will do this for the iPhone.
Off-contract cost
If you've got money to burn and don't want to be tied down to a single phone for the next two years, prepare to pay a little extra on Verizon. The off-contract iPhone 4 costs $650 for 16 GB and $750 for 32 GB, compared with $599 and $699 on AT&T.
Early termination
Verizon charges $350 for early termination, minus $10 for every completed month of your contract. AT&T charges $325 with the same pro-rating.
Returns and restocking
Verizon charges a $35 restocking fee for its phones, but hasn't listed fees specifically for the iPhone. AT&T charges a 10 percent restocking fee for iPhones. Your best bet is the Apple Store, which charges no restocking fees. In all cases, you're responsible for any usage costs.